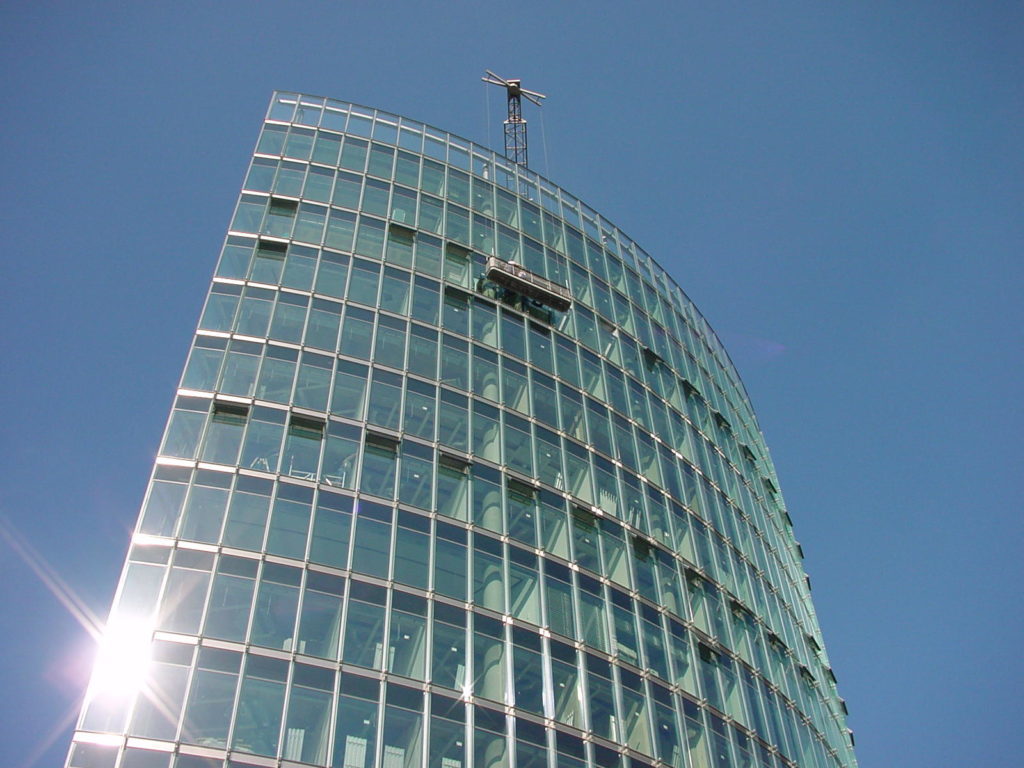 Mohamed Merchant, an associate director at TÜV SÜD's UK real estate facade access division, explores how the introduction of increasingly convoluted building envelope designs has introduced a new challenge of maintainability
The increasingly convoluted building envelopes means that economical and effective façade maintenance is now a prime concern within the overall design concept. Façade access should therefore be part of the early design phase, to ensure that its provision can be thought out properly and that the form (design) meets the desired function (operations). 
The development of a façade access solution must also be a long-term process, with the building maintenance strategy covering the life of the building. 
The provision of access for future maintenance should therefore not be an afterthought, because trying to work around inappropriate decisions, made early in a building design project, can be both inefficient and non-complying to industry standards.
Despite its growing importance within the construction industry, façade access remains highly specialised, with very limited expertise on a global scale. Façade cleaning and maintenance has dramatically changed, due to the demand for bespoke systems, increasingly tight operating spaces, and the ever-increasing demand for replacing façade panels and MEP plant components.
Ensuring safety
Maintenance demands vary widely, from simply cleaning the windows to more significant structural repairs. Once options relating to the 'avoidance to work at height' and internal access are exhausted, Façade Access Equipment (FAE), whether it is temporarily hired or permanently installed, is the obvious option to provide access to maintain building elevations (and roofs). 
This of course must be in full compliance with statutory codes and local regulations.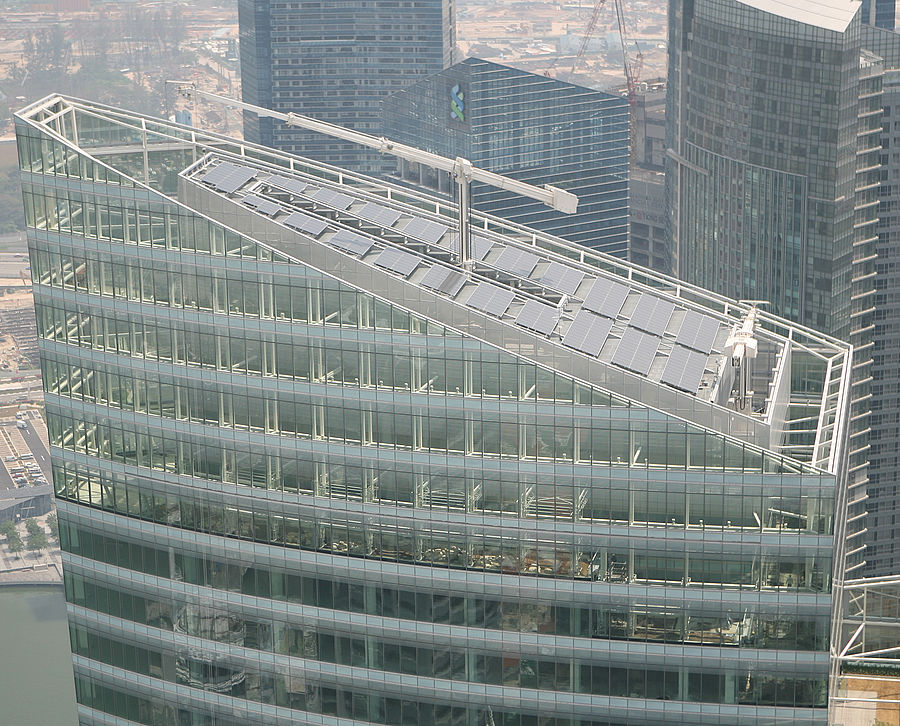 Design challenges
From a design perspective, multiple problems can occur if the FAE systems are not designed appropriately during the pre-construction phase, or incorrectly installed. For example, achieving full building coverage is a particular problem for non-rectilinear facades, which will demand non-standard/greater reach and therefore require bespoke FAE. 
In this instance early discussions with FAE manufacturers will be necessary to help mitigate risks. 
Visibility and garaging problems can also arise if this element is only an afterthought during the building design phase. 
Permanently installed Suspended Access Equipment (SAE) should, whenever possible, be stored in a weatherproof environment, or parked FAE must not be along the line of sight.
Other considerations should also include:
• Safe maintenance of FAE – to ensure that it remains fit for purpose and safe to use
• Clash-free and clear FAE operating space.
• Structural adequacy – FAE will apply significant loads to the structure supporting it.  
Of course, some buildings will be more problematic than others when it comes to providing effective FAE. For example, complex facades, such as planar glazing walls with bow trusses and tension wires, not only make close contact with the glazing very difficult, but also the disruption caused by having to work around many individual elements results in a façade with much higher maintenance costs.
If poor façade access provision is made during the design phase, there is an increased likelihood of civil action, against employers or building owners. Other additional costs may also be engendered, such as additional insurance premiums and even loss of use of the current FAE.
While this is the worst case scenario, on a day-to-day basis, poorly designed and ill-considered FAE can have a significant and escalating financial impact. 
Not only may additional staff be required to undertake tasks safely, extra time may also be required to undertake those tasks and supplementary staff training needed to overcome the problems caused by deficient façade access design.
Fit for purpose
It is vital to ensure that façade access systems retain their integrity throughout the lifespan of the building, without the need for repair or replacement. 
Safe and efficient access to all of the external and internal areas is therefore vital to maintain longevity of the building envelope and structure. 
The FAE system must also perform as expected, without any health and safety risk to the operatives, and take minimal assembly time. 
To ensure that the FAE systems operate effectively and safely within the local environment and around the building's services, correct design provisions must be considered as soon as the strategy is agreed with respective parties and stakeholders. For example maintenance zones and clear space for periodic inspection and testing of FAE should be considered. 
As the equipment may well spend much of its time idle, the impact of the environment on its life is an important factor to take into account. It is within the designer's remit to avoid long term corrosion, pitting, rotting and degradation, in order to ensure the safe operation of the proposed façade access system. 
An environmental study at the early design stage is therefore important, to specify the minimum required level of protection and finishes, such as waterproofing, galvanising, paint, etc. 
Points of failure 
Ageing and poorly maintained FAE poses a significant risk to both the user of the equipment and the duty holder. 
Access systems which have exceeded their intended design life, and are of basic construction, are likely to be way behind the more stringent requirements placed on manufacturers of new equipment being manufactured today. As a result, more expensive and laborious means of access are employed, which may demand road closures and local authority permits.
Whilst many modern buildings have integrated FAE, these may not always provide a satisfactorily practical solution for façade cleaning and maintenance. 
An in-depth site survey should therefore review the safety of working conditions and the performance of the existing façade access system(s). This should include a review of the overall access strategy to identify issues, and the identification of all hazardous activities undertaken via existing system during cleaning and long-term maintenance. Relevant LOLER (Lifting Operations and Lifting Equipment Regulations) documents, maintenance logs and other safety documentation, including method statements and risk assessments, must also be reviewed. The appropriate management controls, which are required to suitably and sufficiently mitigate any residual risks which cannot otherwise be eliminated, must also be identified. Where deficiencies are found, clear recommendations must be outlined and acted upon.
At any early stage of the building design process, experienced façade access designers should be brought in to help minimise the operational and cost-related hazards associated with non-feasible façade access strategies. Any FAE proposals should also be based upon direct discussions with the architect.
Multiple aspects of design development and the selection process of appropriate systems will affect the ultimate solution. It is therefore important to realise the implications of the access proposals and how they will impinge on the overall building designs, in order to achieve harmony by blending the building design, as far as possible, with the permanent access equipment designs.