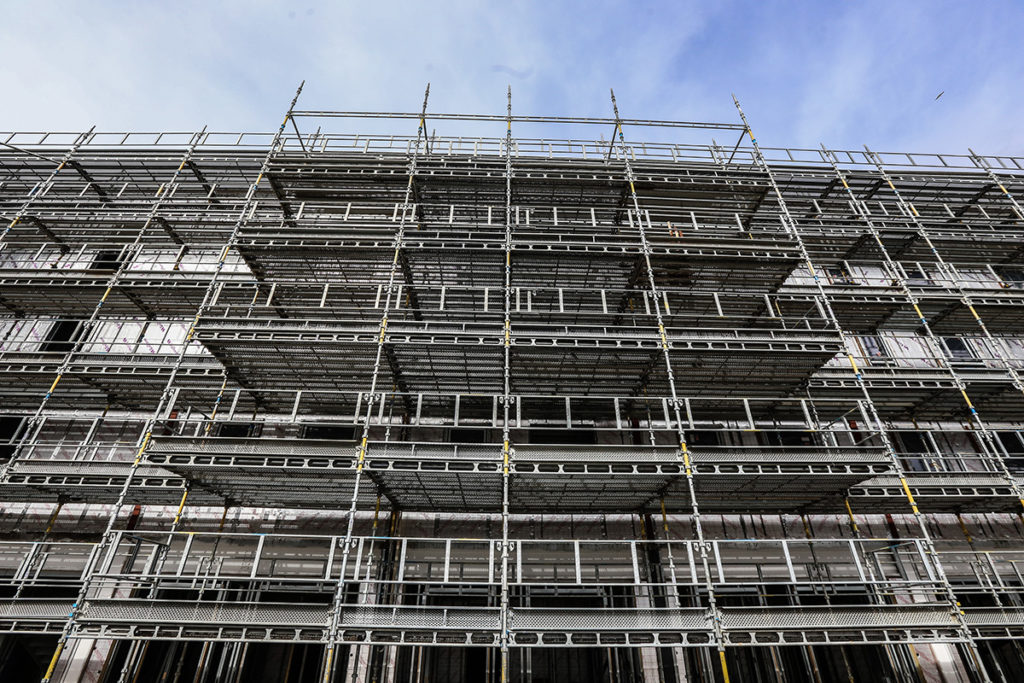 ENIGMA Industrial Services (formerly Interserve Industrial Services) has snapped up more than 2,500 tonnes of scaffolding equipment from Haki Scaffolding.
The multi-million pound deal makes Enigma one of the largest stock holders of Haki Universal in the UK.
Details were announced via Haki Scaffolding's parent company, Midway Holding AB, who revealed Enigma would be making a 'considerable asset purchase' comprising Universal scaffolding and various stair tower systems and loading bays.
The purchase is from 'consigned' long-term hire stock, as used on recent projects including The Ropeworks in Edinburgh, maintenance contracts such as the Syngenta Manufacturing Site in Yorkshire, and various housing, office and student accommodation developments.
The deal was brokered by Haki Scaffolding UK's Chris Stokes. He said, "This deal is fabulous for Haki and represents great business for Enigma Industrial Services too. It cements the relationship between Enigma and Haki and supports the ongoing collaboration on some of the UK's biggest and brightest projects. Their exceptionally high standards and unrivalled safety record can only be aided by the purchase of this huge amount of Haki Scaffolding product, which will help them continue to deliver, fast, cost-efficient and safety-focused design solutions in the future."