AN 18-strong team led by Homes for Scotland (HFS) has built a home for an 84-year old widow and her orphaned grandchildren in Kenya, raising £40,000 in the process to support the work of charity Habitat for Humanity.
The trip was instigated by HFS chief executive Nicola Barclay following a similar undertaking to Mumbai in 2017.
Reflecting on the journey to Homa Bay, which lies eight hours north-west of Nairobi on the banks of Lake Victoria, Nicola said, "Whilst we clearly have our own housing issues in Scotland, levels of poverty and need here are a world away from those in developing countries. We recognise that better housing options can improve the education, health and financial outcomes of our citizens but in places like Kenya and India, the provision of even the most basic home can make a fundamental difference in terms of life chances."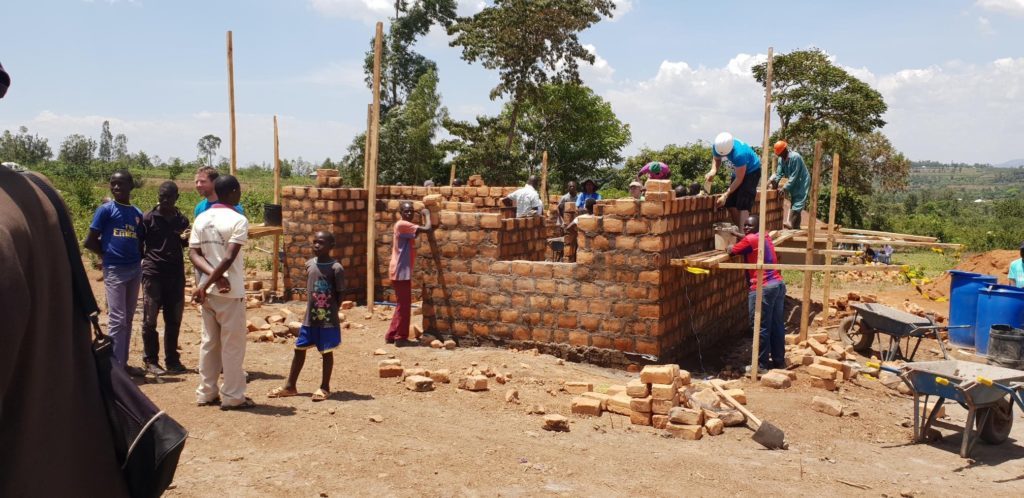 The team provided a dry floor for children to study on without fear of scorpions or snakes biting them; a lockable door to protect residents from theft, attack and even rape; access to clean water and base levels of hygiene to prepare and cook food; and a chimney to stop inhabitants inhaling deadly smoke and fumes
"Meeting the soon-to-be new home owner Mama Saline and her family, who were so welcoming and appreciative, was an extremely humbling experience and gave us all the motivation we needed to get stuck in to what was backbreaking and intensely physical work using rudimentary tools and processes," Nicola added.
"We shifted countless wheelbarrows of sand, rocks, hardcore and cement; we formed chains to pass thousands of bricks along to get them to where they were needed; we filled in the gaps with mortar – and all as we chatted to the locals about football, family, housing and the other common bonds that hold humanity together.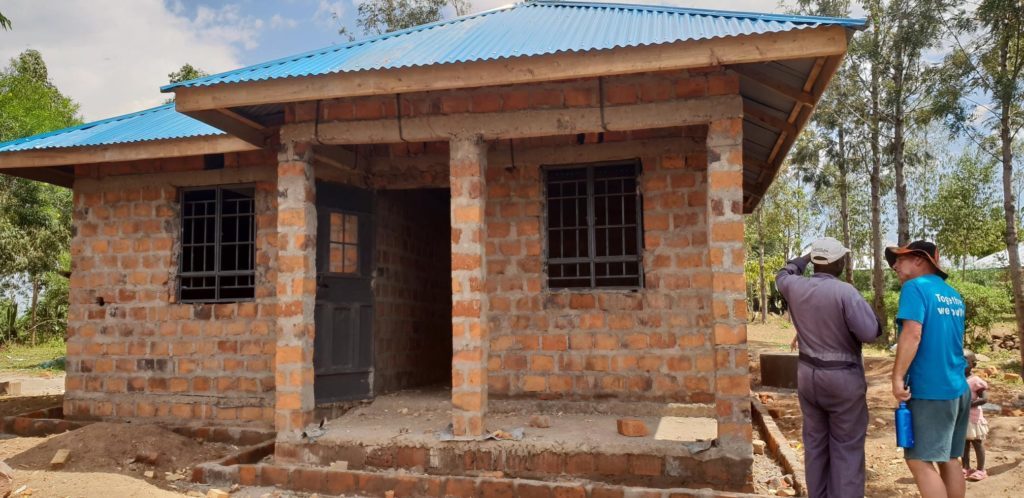 "Our efforts really paid off:  just by providing additional labour and bucket loads of enthusiasm and energy, we enabled the build programme to be shortened from three months to six weeks.
"So why did we do it and what did we learn? That's harder to put into words that you would think. We all wanted to give back, to share, to contribute to the wider good beyond our own small world. And we bring back a sense of achievement, a sense that we can all individually make a difference, bring hope to others, and bring a sense of perspective to our own lives. We've left a small part of ourselves behind. And the red dust of Africa is on our boots, probably in our lungs and definitely in our hearts."