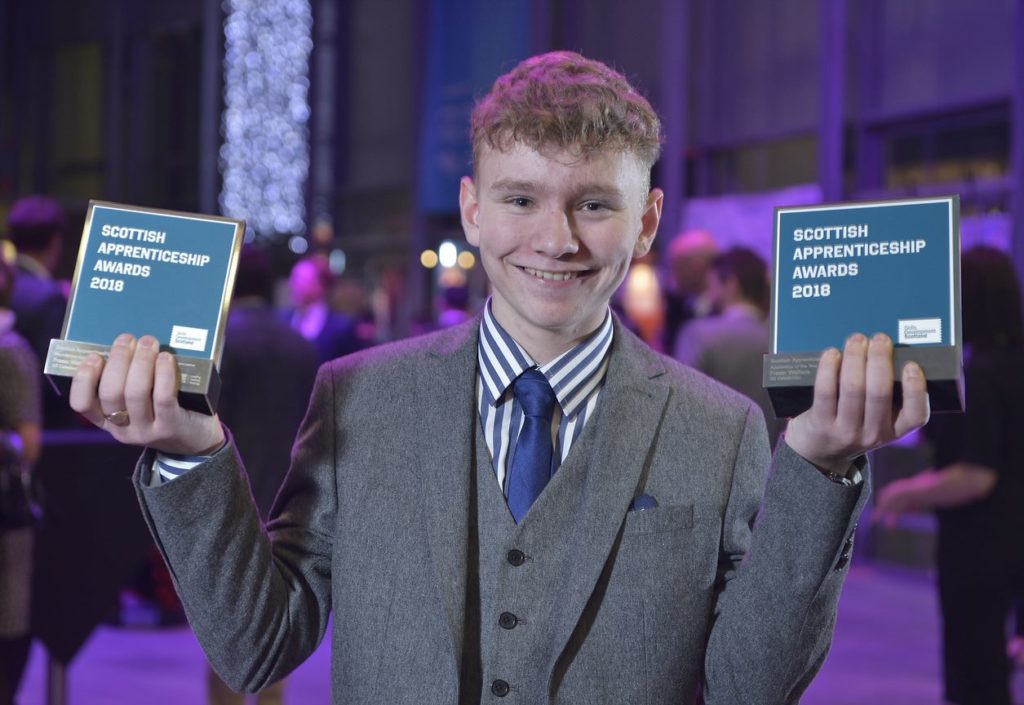 NOMINATIONS for the Scottish Apprenticeship Awards are now open.
The awards, which are delivered by Skills Development Scotland (SDS), are now in their 18th year. This year's categories recognise both large employers and SMEs, while others celebrate individuals including Foundation, Modern and Graduate Apprentices.
Accolades will also be handed out in the categories of Instructor of the Year and Apprentice Ambassador of the Year at a ceremony in November.
Katie Hutton, SDS director of national training programmes said, "More and more employers and individuals are benefiting from apprenticeships every year. The awards showcase the skills of apprentices, the commitment of employers and the dedication of training providers across sectors and across Scotland.
"The standard of previous nominations has always been extremely high, and I am certain this year's award entries will be no less impressive. The awards are also a valuable opportunity to showcase diversity as well as the breadth of opportunity across Scottish apprenticeships."
The awards ceremony will take place in November.
Deadline for entries closes at noon on Wednesday, 26 June and nominations can be made at www.apprenticeships.scot/awards/events