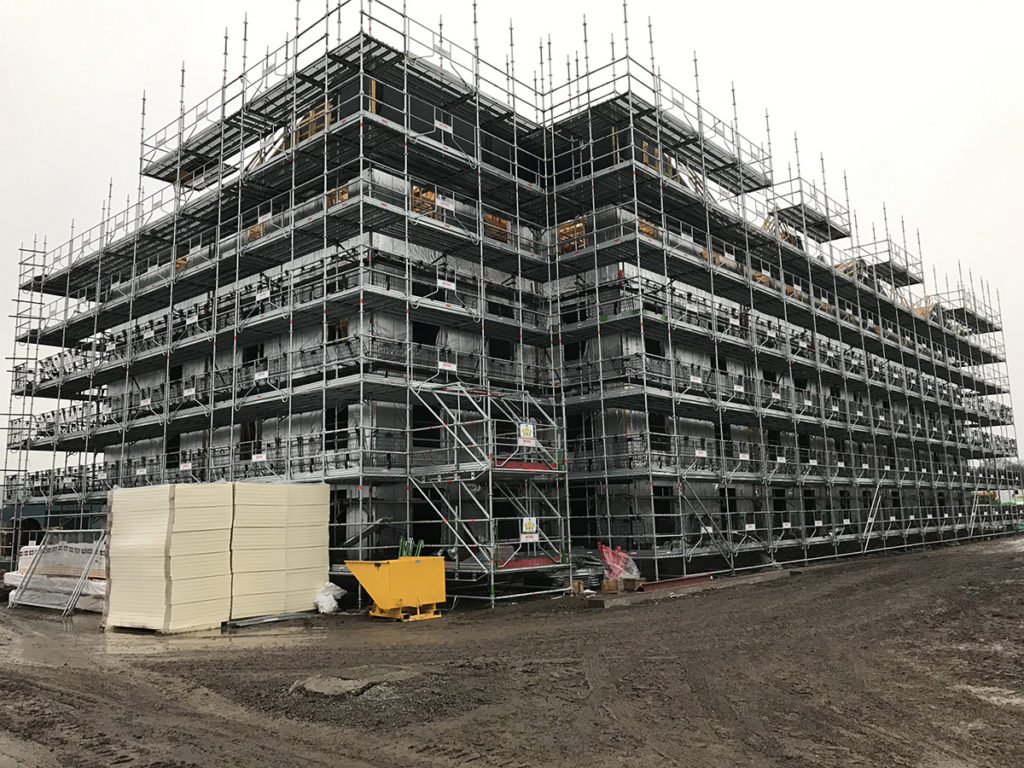 INVESTMENT in the Plettac Metrix ringlock scaffolding system has paid off both in terms of safety and efficiency.
That's the view of Steve Hill, managing director of Denholm Industrial Group, who made the decision to purchase the system after an extensive review of scaffolding systems.
Denholm works with a number of blue-chip clients including CCG, Galliford Try, Barratt Homes, Lovell Homes and Marshall Construction.
Steve told Project Scotland the decision to invest in Plettac Metrix was the result of a study comparing various different products. 
He explained, "In 2017, we put together a study to see how different scaffolding systems in the UK compared to ours. The driver of the study, first and foremost, was safety. That was key, to ensure our people assembling the scaffolding and the people using the scaffolding, would be as safe as possible. On top of that, we looked at what would make us more efficient and give the most economical solution to our clients. We underwent various demonstrations and looked at what would be most adaptable for our clients and the type of clients we have, which ranges from housebuilding to large tower block construction. 
"Scaffolding, and the components and materials, over the past 150 years have not moved very far. There's no revolution in scaffolding materials; it's evolution. On the changes this system gave, it was clear from the start that it was the right system for us."
Features of the Plettac Metrix system include an Advanced Guardrail System, keeping the scaffold erector safe at all times; fewer components, which is said to speed up the rate in which it can be erected and taken down; and a reduction in the number of crane and forklifts required as well as reduced overall tonnage required onsite.
"It was a considerable investment and not a short-term investment of course," Steve added. "We had to change out 4,000-tonnes of our old system, which was a logistical challenge to say the least. But we thought it important for the business and our professionalism to bring innovation to the sector.
"While we made significant investment in Plettac Metrix, it's a long-term commitment from Denholm to our clients; ensuring safety on their sites is our number one priority."