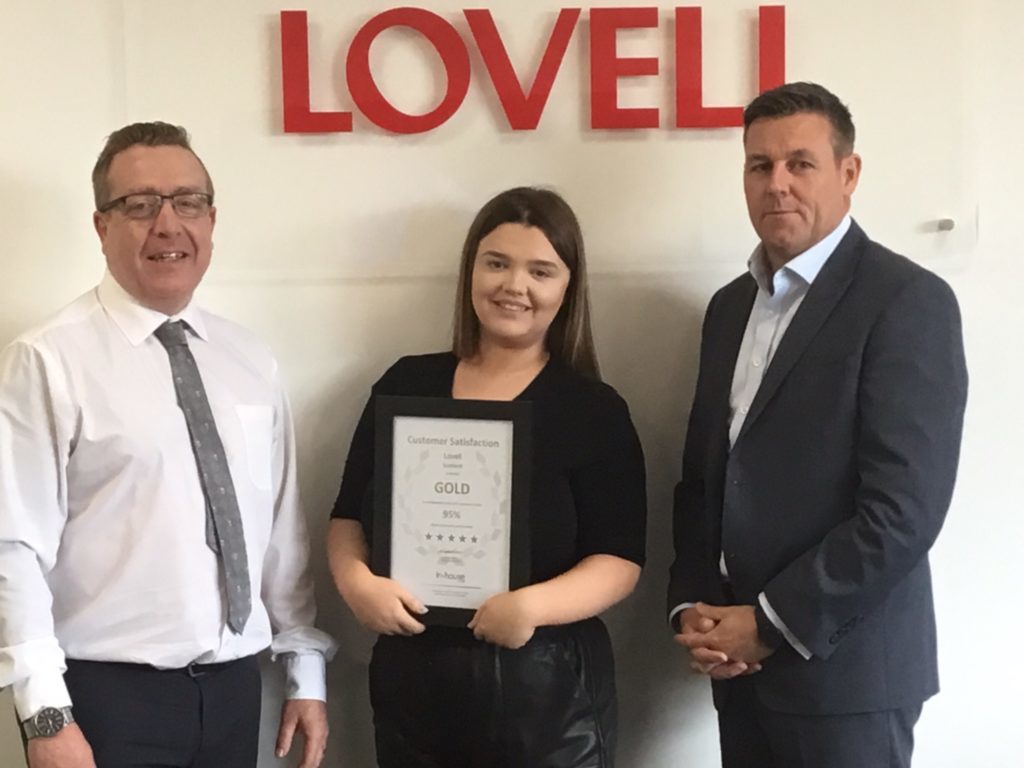 LOVELL Homes has announced its Scottish division has received a gold rating for a second consecutive year in an independent customer satisfaction survey of new homebuyers.
Conducted by In-house Research, the annual survey measures customer satisfaction of new homeowners across a range of criteria. Customers were asked a series of questions, including whether they would recommend Lovell based on the overall experience of buying their home. 95% of respondents said they would.
Kevin McColgan, Lovell Scotland interim managing director said, "At Lovell we are committed not only to delivering excellent build quality but also ensuring that everyone who purchases a Lovell home receives the best possible home buying experience. Our teams work very hard to achieve this and receiving a gold award in this year's In-House Research survey perfectly demonstrates this.
"We are thrilled that the importance we place on providing exceptional customer experience has been recognised for a second year and we are very proud to accept this award once again."