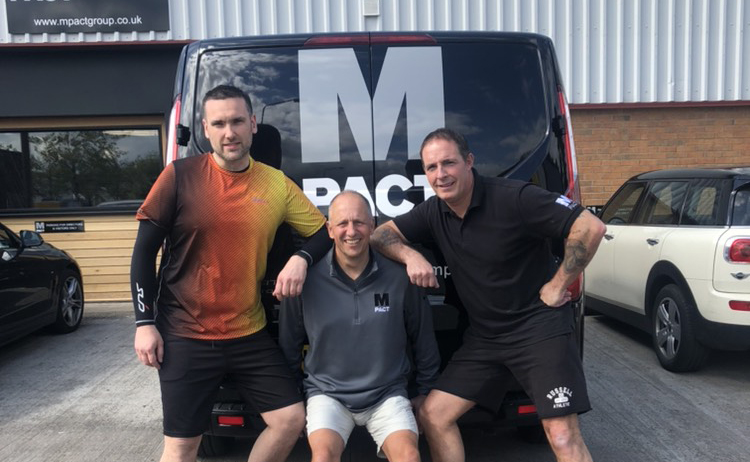 EDINBURGH-based building services firm M-Pact is looking to make an impact at this year's Tough Mudder challenge to raise money for charity.
Thirteen big-hearted members of staff from the electrical contractor will be putting themselves to the test against hundreds of other competitors in the gruelling eight-to-ten-mile race, which is being held at Drumlanrig Estate in the Scottish Borders on June 15. The Tough Mudder course is set to feature electric shocks, an ice pool and the steeply-angled 'ninja ramp'.
The M-Pact team is raising money for Lupus UK and Hopscotch, which provides respite breaks for vulnerable children.
Claire Wright, M-Pact director commented, "I love running anyway and the Tough Mudder is as tough as it gets. I don't know if I'm looking forward to it or dreading it but the main thing is that we raise as much as possible for these good causes.
"The issue of Lupus is close to our hearts as a family and Hopscotch really stood out as a charity which is changing a lot of young lives. If we could raise £5,000 to £6,000, we would be delighted but if we could push it up to five figures, we would be ecstatic."
Paul Wringe, director added, "Our staff really go all out to support worthy causes in the local area and nationally and they are really pulling out the stops with this one. There is a lot of training going on and I know that they will put their hearts into it."