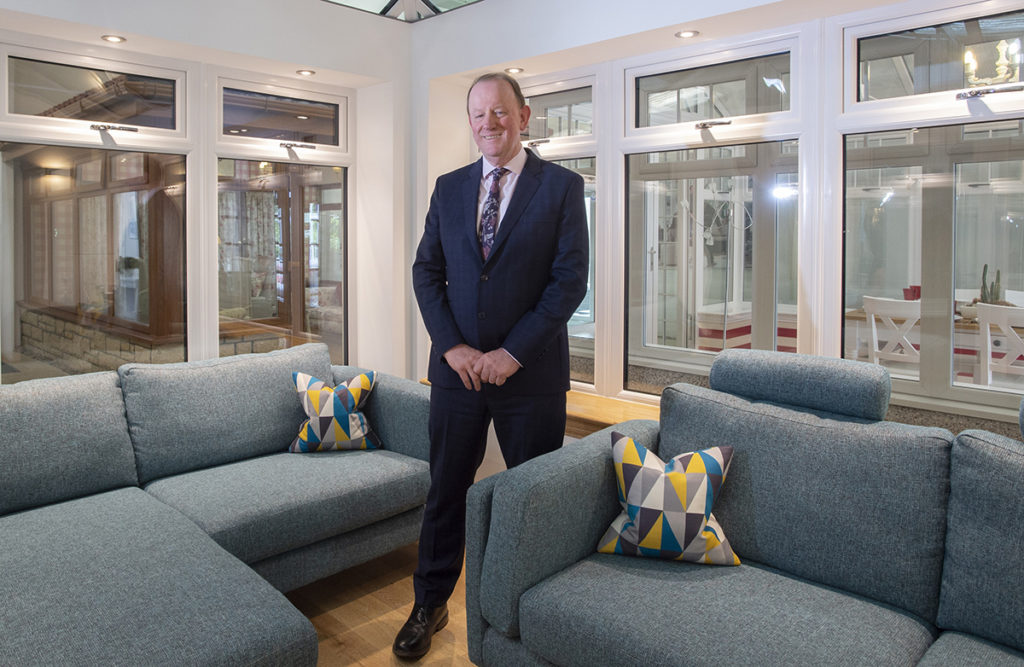 HOME improvement giant CR Smith has reported a rise in revenues for both its domestic sales and manufacturing businesses.
Turnover for CR Smith Glaziers (Dunfermline) Ltd, which encompasses the domestic sales and installations operation, rose £1.1 million (5%) to £23.5 million in the year to 31 August 2018. Gross profit rose £900,000 to £10.2 million, although profits after tax were 'slightly down' at £98,000. Operating profit 'remained steady' at £120,000.
Revenues for CR Smith's commercial arm, CR Smith Manufacturing Limited, stood at £8.9 million at the end of the financial year, a £700,000 (9%) rise over the previous 12 months. Gross profit was reported at £2.1 million, a £200,000 increase, with profit after tax and operating profit rising to £82,000 (up £49,000) and £123,000 (up £61,000) respectively.
Executive chairman Gerard Eadie CBE said, "We have been making and installing windows, doors and conservatories for Scottish homes for more than 40 years, and our desire to keep innovating and keep developing our products is as strong as ever. Today's customers want beautiful, warm homes, with light and space and this can be achieved with the right windows or the right design for an extra room or extended space. We have continually developed our products to meet these needs and that is reflected in the latest accounts."
Colin Eadie, director of CR Smith Manufacturing added, "The expertise that resides in the factory, along with the investment we have made in the machinery, is integral to the success of the whole company. We are efficiently manufacturing the very best window products here in Scotland for Scottish homes and that capability is increasingly recognised by housebuilders."