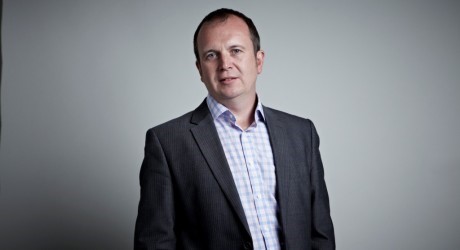 UK construction output increased by 1% for the first quarter of 2019, according to the latest figures from the Office for National Statistics (ONS).
This increase was driven by a 2.9% increase in repair and maintenance output, due to a rise in both private and non-housing repair and maintenance, which rose 4% and 3.5% respectively.
New work remained flat across Q1 as increases in infrastructure (5.6%) and public and other new work (3.3%) were offset by decreases in private commercial and housing new work of 4.7% and 1.2% respectively.
Output in the month-on-month all work series decreased in March 2019, driven by falls in both new work (1.8%) and repair and maintenance (2.2%). Private commercial work increased 2.2% in March 2019. However, the series continues to perform 'poorly', as illustrated by a 5.4% decrease in the month-on-year series, the ONS said.
Andy Mallice, managing director of Hart Builders, part of the Cruden Group, commented on the figures, "Although the figures have fallen this month, Cruden is bucking the trend with continued strong performance and growth, where most recently, we have been named as a contractor on a number of major social housing frameworks as well as negotiating a number of large flatted developments to compliment recent housing projects in the capital.
"Housebuilding remains a key driver for growth across the industry, which is vital to the success of communities. Demand for private new homes also continues unabated, thanks to a steady flow of new buyers, attractive mortgage rates and first-time buyer incentives.
"However, there is no doubt that the construction industry as a whole is going through a challenging time as we operate in the 'new normal' landscape of Brexit uncertainty. This is resulting in a lack of confidence over major projects, stretched supply chains and rising material costs."
Clive Docwra, managing director of construction consulting and design agency, McBains, said, "Today's figures mark another increase in output, coming after last month's statistics showed unexpected moderate growth during February.
"However, this was driven by repair and maintenance – there was no growth in new work across the first quarter of the year, including a decrease in private commercial and housing work.
"This reflects that many investors are still deferring decisions on projects until Brexit is resolved – and we're perhaps further away than ever on certainty and finality in that regard."
Mark Robinson, chief executive of Scape Groups said the figures should serve as a 'wakeup call' to government.
He commented, "The first quarter of 2019 is painting a depressing picture for the construction industry. A toxic mix of indecisiveness and uncertainty around Brexit, material costs and the limited availability of skilled labour has resulted in no growth in new work in January to March.
"Thankfully, repairs and maintenance work, which is linked to essential improvements to our housing stock and infrastructure is pressing ahead, supporting a modest overall 1% growth in output. We need the industry to shrug off the Brexit blues and head into Q2 revitalised and committed to delivering the new homes and infrastructure we need to remain attractive and competitive on the global stage.
"This week, we welcomed the Construction Industry Training Board's latest research that demonstrated how modern methods of construction (MMC) can help the government reach their 300,000 homes target by 2025, and reduce the number of skilled workers we need by 40,000. We have been banging the drum for modular to become mainstream for many years, championing its use for housing as well as schools, hospitals and libraries – all vital public sector buildings. A collaborative approach between the government and the industry is critical if we are to successfully role out strategic plans that adopt MMC more widely.
"Today's data should serve as a wakeup call to the government. What happens in parliament has a real impact on what is being delivered on the ground. We need to see strong leadership from our elected officials, giving our business leaders confidence in the economy and the country's ability to deliver new homes and infrastructure."