CONSTRUCTION of a new mixed-use development on the site of the former Fountain Brewery in Fountainbridge is underway.
Named 'New Fountainbridge' by developer Vastint Hospitality, the first phase will comprise a Grade A office, 262-room Moxy hotel, café, ground floor work spaces and a restaurant fronting a new civic space.
This first phase is expected to be complete in the second half of 2020, with  construction on the second phase set to start towards the end of this year, subject to planning permission being granted by The City of Edinburgh Council.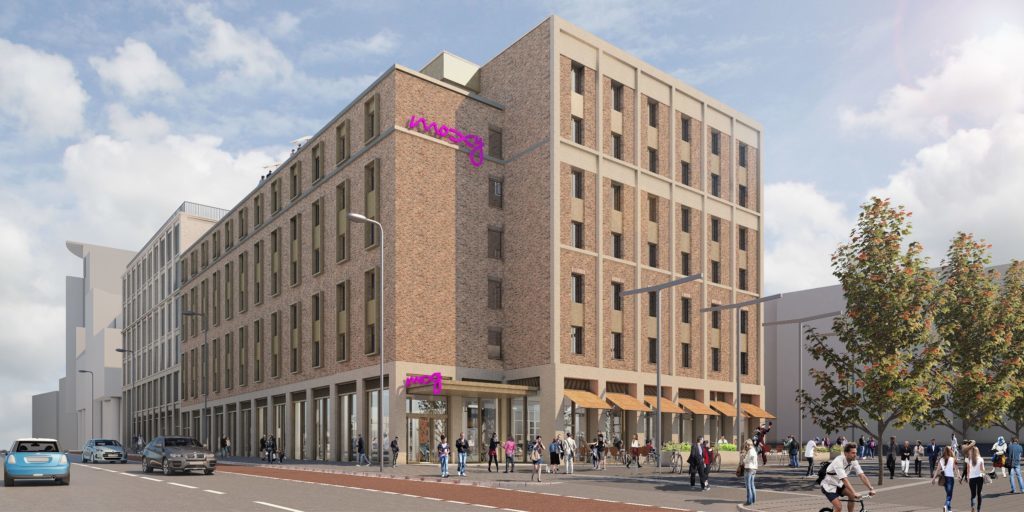 Phase 2 will consist of 234 residential apartment units and canal-side townhouses, as well as commercial and social enterprise spaces. A quarter of the apartments will be affordable housing.
Gijs Vermeulen, project manager for Vastint said, "This site has remained derelict for nearly 15 years since the brewery closed. Our New Fountainbridge development signals a fresh start for the area and we look forward to delivering a distinctive, urban quarter in Edinburgh where local people and visitors will be able to enjoy living, working and socialising."
Contractor McLaughlin & Harvey has been appointed to deliver Phase 1.