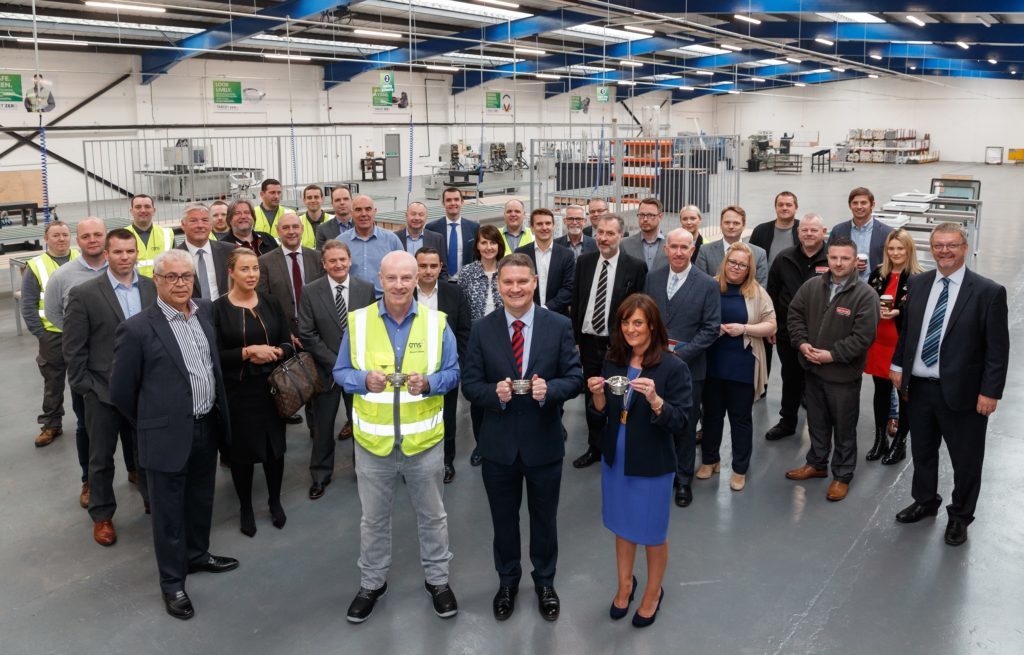 CMS has opened a factory in East Kilbride to host a new division dedicated to trade PVCu windows and doors.
CMS Trade is operating from the 25,000 sq. ft facility and is being led by industry stalwarts Colin Torley (general manager) and Stuart Glen (factory manager).
The manufacturing base offers a PVCu window and door portfolio based on the Eurocell and REHAU profile systems. CMS said it provides a 'complete solution' for residential new builds or replacement projects.
David Ritchie, CEO of CMS Window Systems said, "Creating a dedicated factory for CMS Trade has enabled us to develop a product range and service geared to the specific needs of trade window and door customers. It's a fresh new approach that we think is a win-win for trade customers – great quality products, competitively priced and delivered in the shortest lead times, plus the opportunity to cut waste disposal costs."