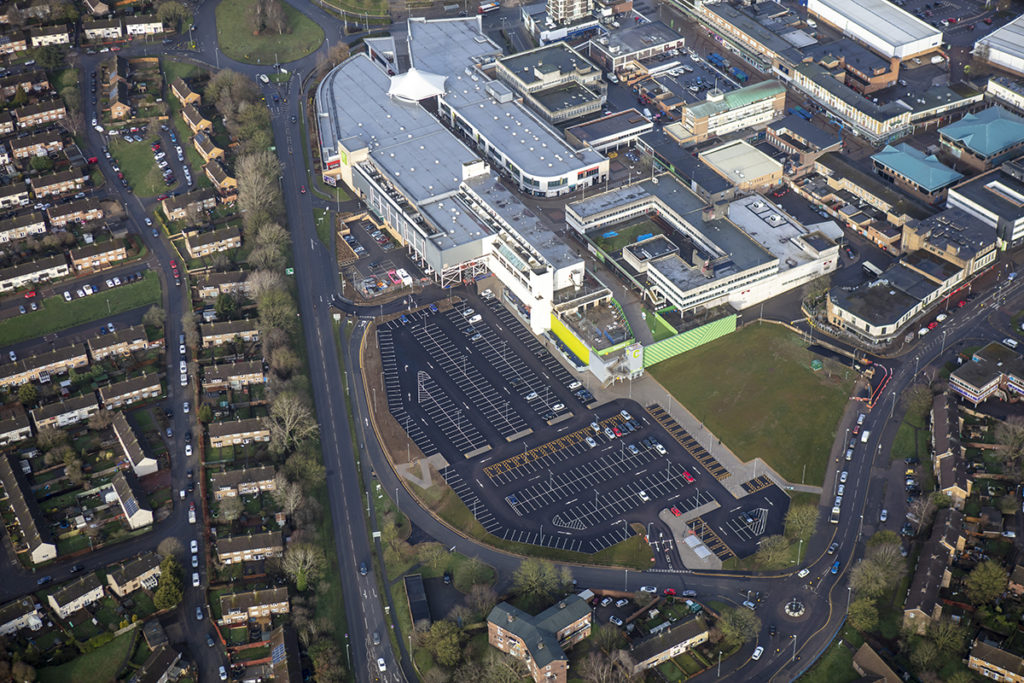 Drainage and water management systems form a vital part of all construction projects. With so many options available, selecting the best drainage system can feel like an overwhelming task. Adam McKinnon, business development manager, ACO Scotland, explores different types of systems and the importance of training on specifying the correct products
GETTING to grips with different types of drainage, and ensuring that a system isn't incorrectly specified, can make a huge difference towards ensuring an efficient water management system is implemented in construction projects.
The different types of drainage
Drainage comes in a variety of different shapes and sizes, and there are a number of logistical challenges to consider when selecting a drainage system for a project. The complex four-way slopes needed for point drainage, for example, can be difficult to construct and require increased excavation and pipework that could be avoided with an alternative system, such as channel drainage.
Considering load class
All drainage system manufacturers have to ensure products are suitable to meet a specific load classification, so it is important to consider this when selecting drainage for urban environments. However, while the load class system itself is a fairly simple specification tool to follow, it is one that surprisingly few people are fully up to speed with.
To comply with BS EN 1433:2002 standards, all drainage channels are organised into load classes, which are effectively different categories detailing the load-bearing capacity of that product. 
Ranging from A 15, for pedestrian footpaths and patios, through to F 900, for airports and industrial yards, the standards are a quick way of ensuring that the right channel and grating is selected.
Grated vs Monocast
In addition to load classification, choosing a grated or monocast system is another consideration. Grated channels offer more choice in the aesthetics but monocast systems offer better security and integral strength against turning forces. Taking into account local environmental considerations can also affect the decision, so coastal sea air, for example, may require a coated product that protects against oxidisation. The monocast channels from ACO are made from Vienite, ACO's high strength recycled polymer concrete, so do not have this issue.
Sizing the channels
Choosing the correct channel size – not under or over specifying to avoid flooding or overspending – requires knowledge of rainfall levels in the particular location, as well as various considerations over surface area and types. It is easier to rely on the expertise of drainage manufacturers, and some offer self-service tools such as ACO QuAD to ease this process.
Applications and suggestions
Medium duty applications, such as stations, schools, car parks and commercial areas, require drainage that effectively removes water but is also safe for both pedestrians and vehicles in an urban environment. ACO MonoDrain is a one-piece channel drainage system utilised recently in the car park of Corby's Market Walk Shopping Centre regeneration. The black polymer concrete product provided durable drainage in both installation and usage, and Load Class D 400 compliant to BS EN1433:2002. Additionally, its strength is such that it requires less concrete haunching than equivalent channels and so saves on installation costs.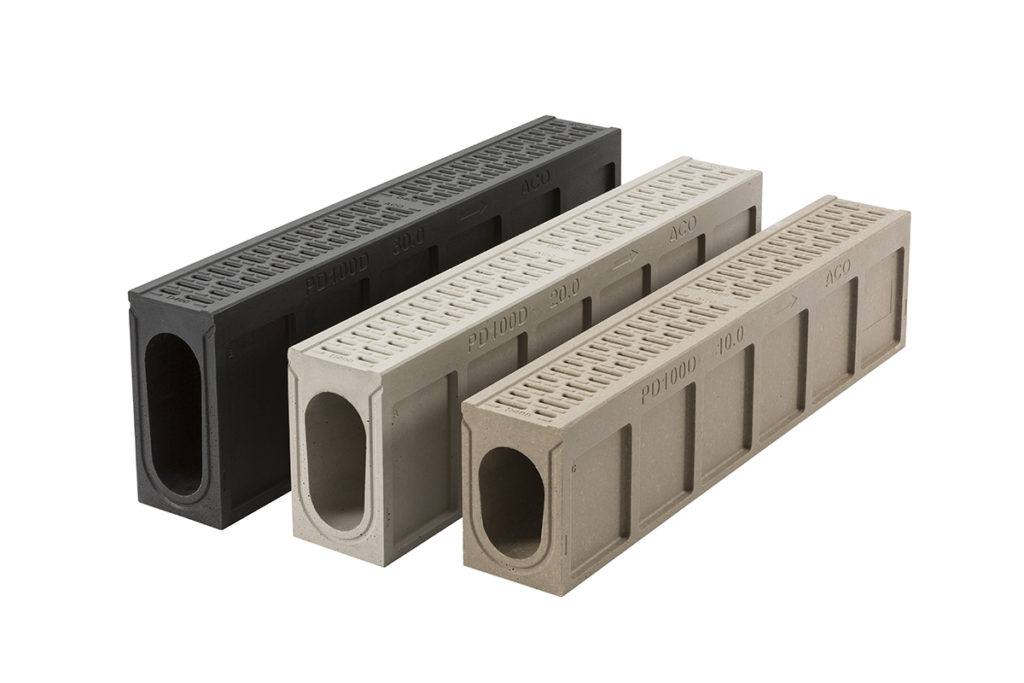 For applications that require heavy-duty durability, such as highways, distribution yards and airfields, a more robust channel is required to meet the load class requirements. ACO's RoadDrain is manufactured to Load Class F 900 and was specified to a recent project at Dublin Port as it was not only strong enough to handle the daily extreme point-loading demands, but also offers a high intake area thanks to 15mm slots to deliver maximum hydraulic performance.
Ensuring successful specification
The key to a successful water management system specification is confidence that the right drainage size and system has been put in place. Training is often the best way of keeping up to speed with product developments. ACO, for example, offers training sessions on products as well as subjects such as SuDS, and where they are best applied within different projects.
Many construction industry professionals may be limited on time and, therefore, it may not be practical to commit to the traditional way of lunch-hour or one-day training sessions with a manufacturer. Instead of missing out on useful training, manufacturers – including ACO – are shifting towards online training sessions with learning providers, such as Colab, who offer industry-relevant CPDs and on-demand videos from events, all of which can be watched on a tablet or laptop from a site office or on the go.
Thinking about drainage options from the beginning of a project is the best way to ensure that effective surface water management is implemented in urban environments. Neglecting aspects such as drain type and load class can create issues further down the line if not taken into account from the initial stages of specification. However, it is easy to avoid any problems when proper consideration is taken into account.