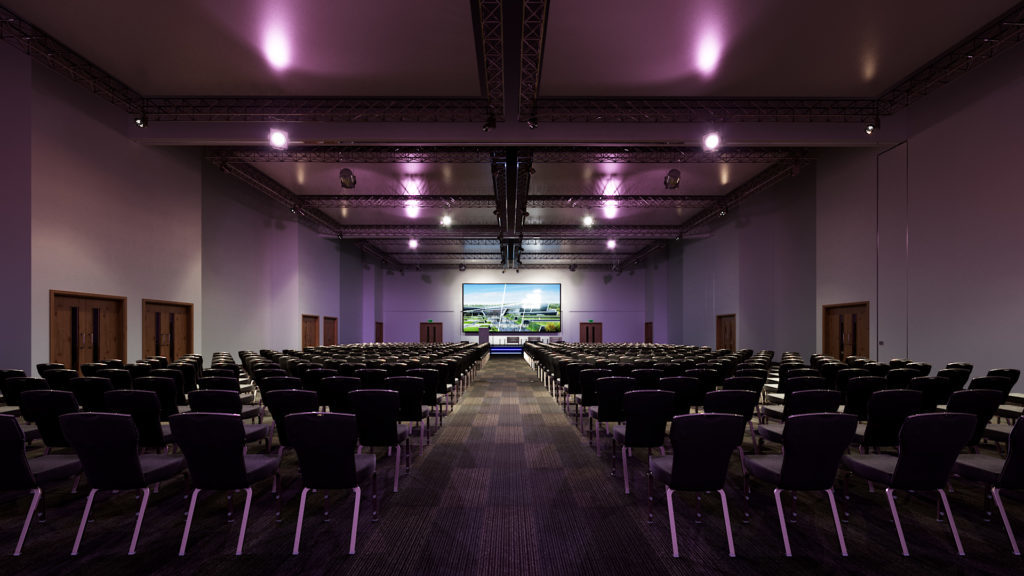 NEW computer-generated images of The Event Complex Aberdeen (TECA) have been released as the project enters its final phase of construction.
The multi-million pound venue is being delivered by Aberdeen City Council and its development partner, Henry Boot Developments (HBD). Robertson Group is the main contractor. The new images, created by architect Keppie Design, show the exhibition hall, hospitality suite, a meeting room and a conference room.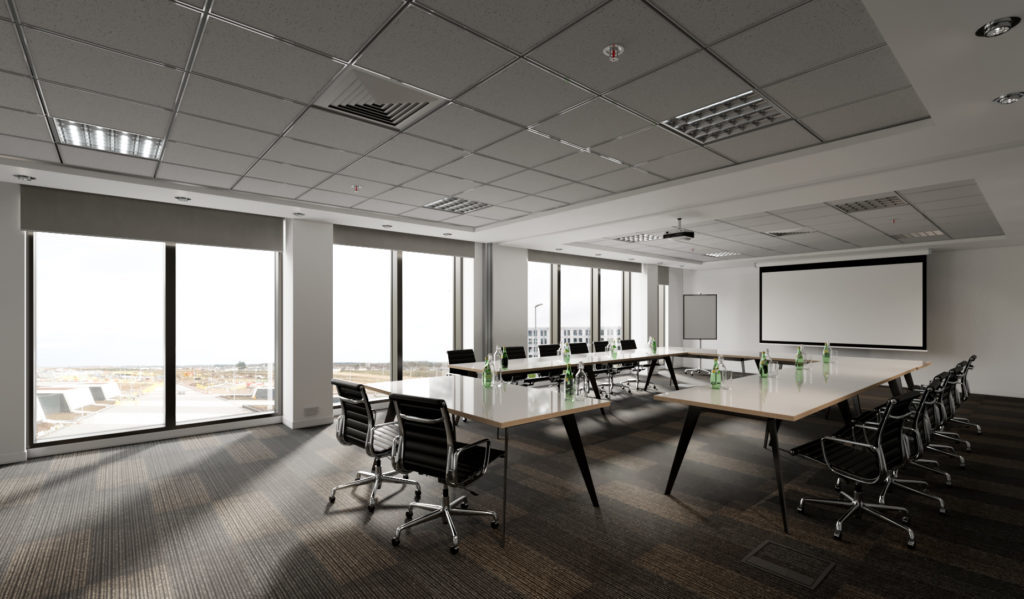 TECA has been tipped to provide a 'world class' facility for Scotland close to Aberdeen International Airport. The 12,500-capacity main arena will host a variety of events, while the facility also features three further conference/exhibition halls, four multi-purpose conference rooms, and nine meeting rooms.
There will be several test events held before the venue's first conference, Offshore Europe, in early September. Alice Cooper and comedians Jack Whitehall and Russell Howard have been confirmed to perform at TECA later this year, and Elton John will bring his farewell tour to the venue in November 2020.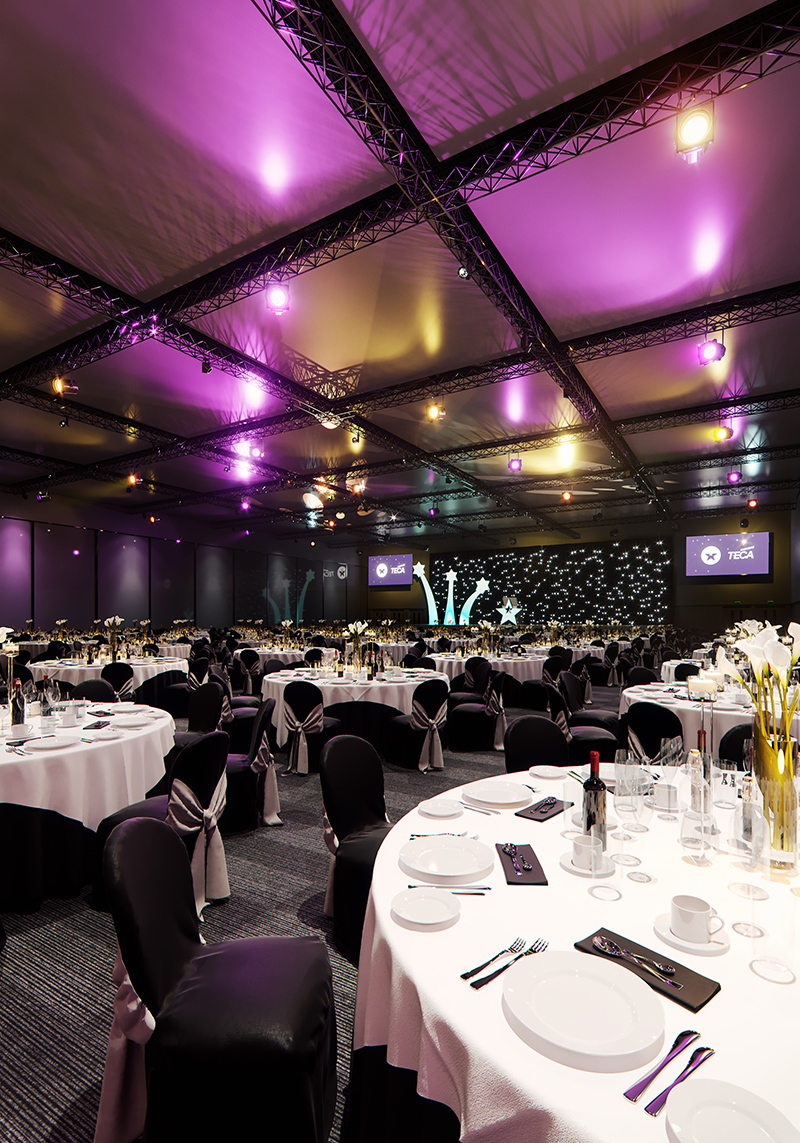 Nigel Munro, Henry Boot Developments' regional project manager said, "These new images give the public a further taste of what to expect when the venue is opened this year. Work is continuing to progress on schedule and everyone involved in the project is confident and excited for this summer's opening of what will be a truly world class event, hospitality and exhibition space for Aberdeen and Scotland."
Derek Shewan, Robertson Group's chief executive officer added, "TECA is an inspired build that is breaking the mould when it comes to design, materials and aesthetics. The release of these new CGIs shows that TECA is an exciting project and as we move into the final stages, it demonstrates that the complex is state-of-the-art and a flagship for cultural investment for Aberdeen, the north-east and beyond."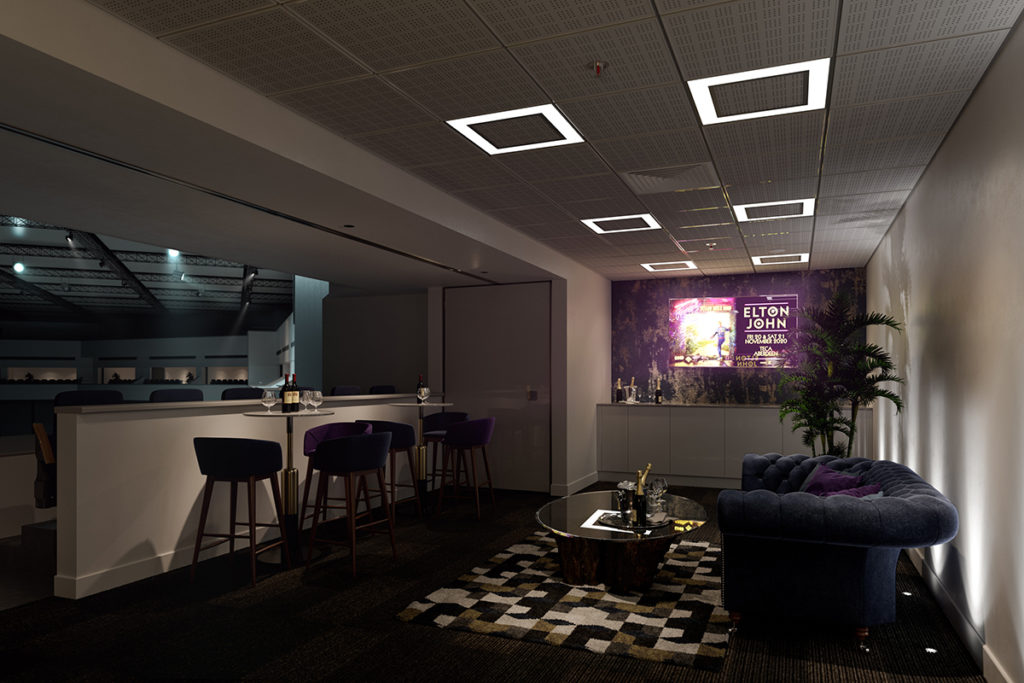 AECC and TECA MD Nick Waight commented, "It's great to have these new CGIs. It can be hard for people to envisage what the venue will be like from plans, so this gives an idea of how the spaces and events could look. It's exciting to see the venue come together and be at the stage of internal aesthetics as we approach opening this summer."