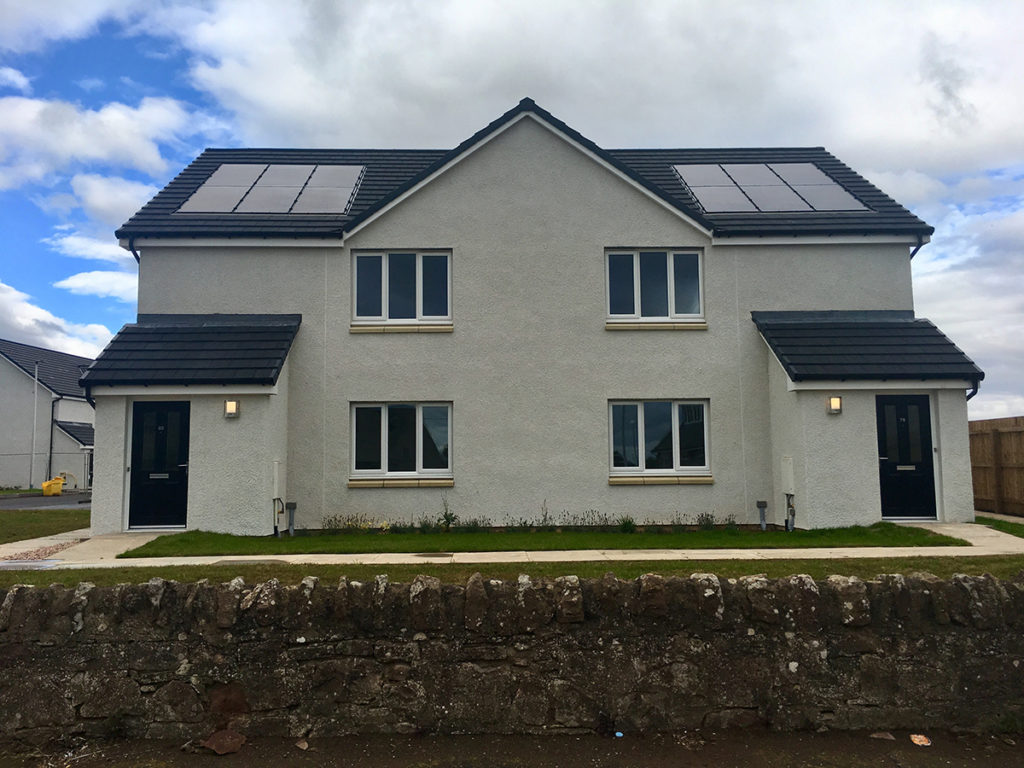 LOCAL MSP Graeme Day will open a new £8.1 million development of 71 affordable homes in Arbroath.
Cairn Housing Association has worked with Angus Housing Association to help create 36 of the new homes at Railton Crescent. The development, comprised of one, two and three bedroom homes, was built by Persimmon Homes and was supported by a £4,542,580 grant from the Scottish Government.
Work on the project began in October 2017, with demand for the homes said to have proved 'very high'.
Jason MacGilp, chief executive of Cairn said, "We pride ourselves on providing great homes and services and we're proud to have worked in partnership with Angus Housing Association to develop much needed affordable homes in the local area. Angus has a proven track record as a developer and detailed knowledge of the local market which has made for a great example of how partnership work like this project can be so effective.
"We always put our customers first so I'm excited to see our new tenants at Railton Crescent officially open the development alongside Graeme Dey. Cairn is fully committed to building excellent, quality housing as part of our five year development plan to build 400 homes across Scotland by 2022/23 which will help meet the needs of communities across the country."
Ron McArthur, asset manager at Angus Housing Association added, "Angus Housing Association is delighted to be involved at the forefront of the development at Railton Crescent. Working closely with Cairn Housing Association and Persimmon Homes, this is an excellent example of how associations can jointly deliver high quality housing. One of the features of the development is the spacious internal living space standards and pleasant external surroundings. Our tenants deserve the best and we are determined that tenancies can be sustained in this pleasant, quiet area."