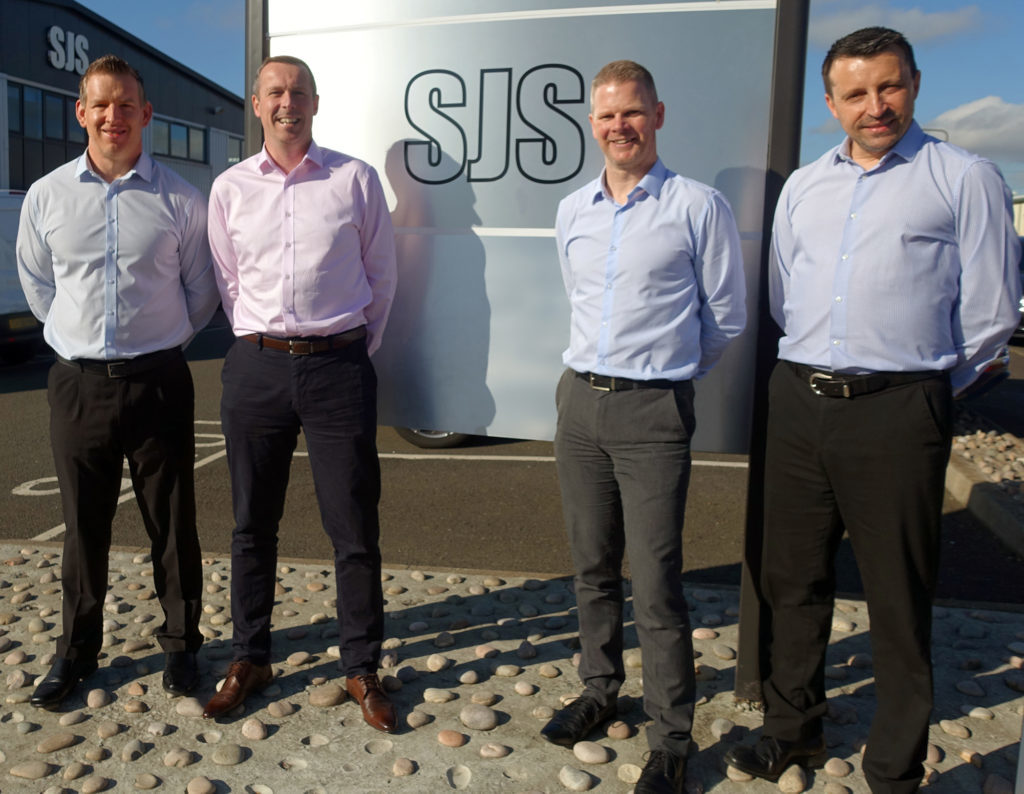 SJS has revealed it is celebrating a 'record' £12 million year with a series of appointments and promotions.
The property fit-out, refurbishment and bespoke joinery specialist has experienced significant growth in recent years and is currently delivering a £1.2 million commercial office fit-out at Exchange Plaza in Edinburgh's commercial and financial district.
Managing director Craig Murie said, "The team have done a magnificent job to deliver the scale of growth we have seen since late 2011. As well as hitting £12 million in turnover our headcount has increased from 25 to 62. Despite the short timescale, it has been controlled growth.
"While we are proud of everything we have achieved we also recognise that what got us to where we now are will not solely be what takes us to the next level. That is why we are creating a stronger leadership team and a structure that better suits the size of organisation we are in 2019, ensuring we are fit for the professional and business challenges ahead."
Three long-serving employees have been promoted to director level. Alan Timlin and John Anderson, both of whom joined SJS in 2012, have earned promotions, with Alan appointed commercial director and John taking on the role of estimating director. Brian Drake, who has headed up the firms projects division since 2014, has been named operations director.
Meanwhile, Gary McGurk has joined the business as a director to oversee the strategic direction of business development, client relationship management and marketing. He said, "I couldn't have hoped for a better time to join the company, as there is no doubt that SJS is starting to attract a lot of attention for all the right reasons. All of the directors are extremely excited about this next chapter and the huge opportunities we have to continue the growth and expansion of the company."