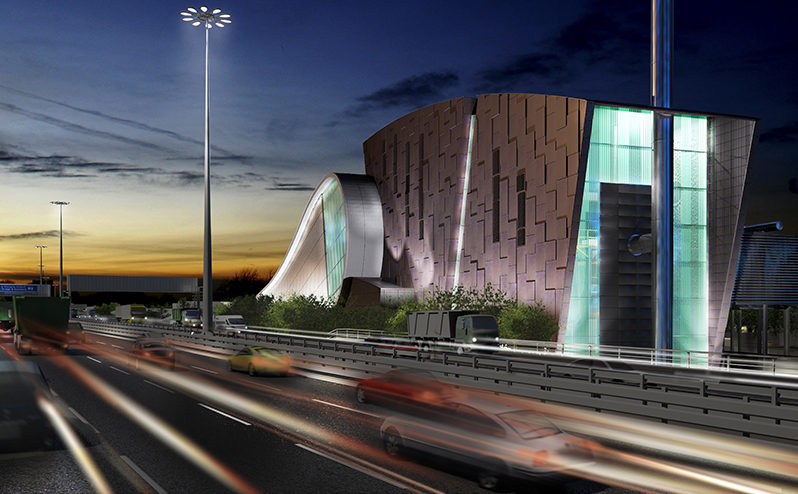 FORTUM Glasgow, a joint venture between Fortum Oyj and Verus Energy, has completed the purchase of South Clyde Energy Centre from Peel Environmental for an undisclosed sum.
The site, which has planning permission for an energy recovery centre tipped to treat up to 350,000 tonnes of waste a year, is located on Bogmoor Road near the Hillington Industrial Estate. Originally granted consent in 2012 by Glasgow City Council, the energy centre will divert waste from landfill and use it to generate electricity and heat.
Peel Environmental has been working with Fortum Glasgow to bring forward the energy centre with plans for work to start on site early next year. The construction will reportedly support around 350 jobs.
Richard Barker, development manager at Peel Environmental said, "The Peel Land and Property Group is committed to delivering significant investment across its portfolio in the Clyde Estuary Gateway and has several key projects including the Glasgow Harbour Lifestyle Outlet in the pipeline. The Peel Environmental team is proud to have played its part by delivering the South Clyde Energy Centre to this important milestone, securing this investment from such an experienced operator, and bringing new inward investment to Scotland.
"Fortum and Verus Energy are leading sustainable energy companies with a strong track record across Europe and we're delighted to see the project come forward."
An economic impact study of the Peel Group's portfolio in the Clyde Estuary Gateway, covering an area stretching from Ardrossan to Glasgow, has shown that overall investment across developments and operational assets has the potential to reach £2.2 billion in the coming decade, resulting in the creation of almost 5,900 permanent jobs and £285 million gross value added (GVA) per annum.
Jyrki Kovanen, project manager at Fortum City Solutions added, "We are glad we have been able to purchase the site, which enables us to take further steps in preparations for the development of our project. Peel Environmental has been a good partner to work with and we may be able to identify areas to cooperate again in the future."