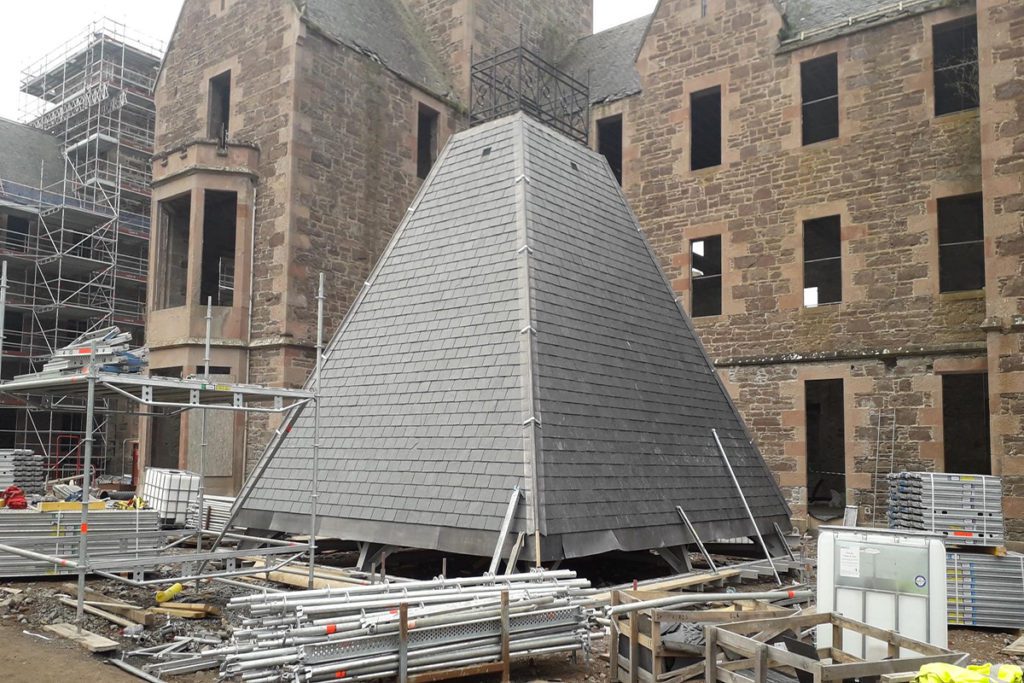 CONTRACTOR Robertson will be quite literally 'raising the roof' on a project in Inverness next week.
Robertson Homes will be utilising a 150-ton crane to lift the prefabricated top back onto one of the towers of the historic Great Glen Hall on Wednesday 24 April, as part of a £13 million refurbishment project. The tower was one of the features damaged by a fire in 2007 but has recently been restored to its former glory.
One of two being rebuilt, the western tower will be the first to receive its new 20-ton roof, which has had its core shape recreated by Metalwork UK in Tain. Restoration work has been carried out by Robertson Homes where needed, with original stonework cleaned and repointed. Roof slates were able to be reused and the original sarking was said to be in 'remarkably good' condition.
Kieran Graham, development manager at Robertson Homes said, "The whole Great Glen Hall project has been hugely exciting and in construction terms, this is genuinely unique.
"Using local companies and local materials, we have designed the new 20-ton tower roof in prefabricated steel and it 3will be lifted into place fully clad. The tower is around 20 metres high, so this was the safest way to achieve the outcome and restore the landmark to the way it was."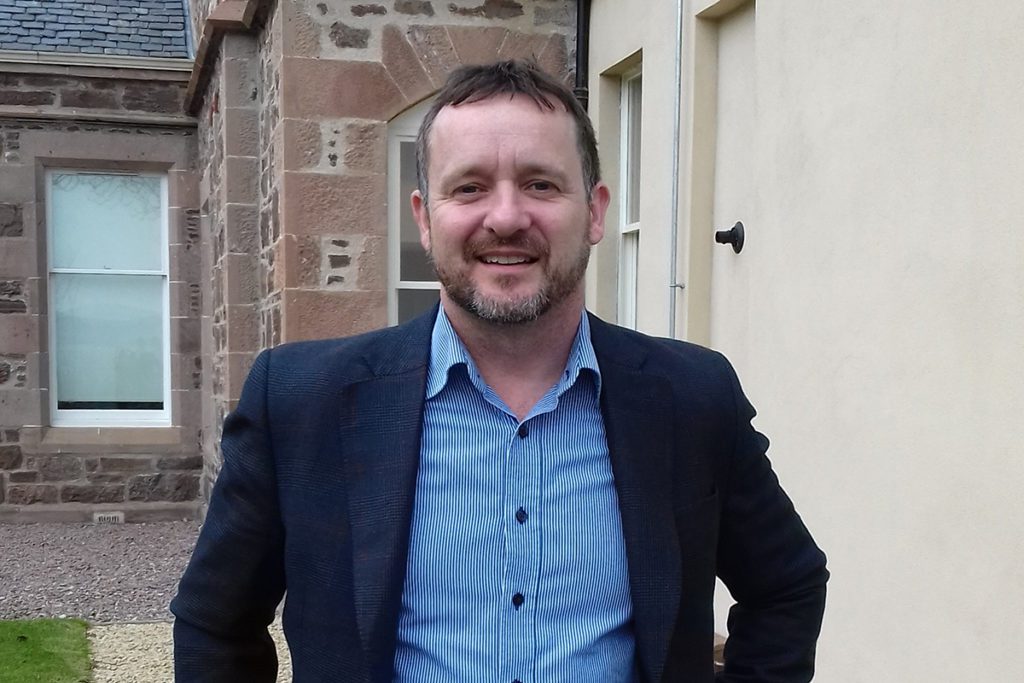 The recently appointed regional director (north) at Robertson Homes, Tim Metcalfe commented, "We have employed contemporary technology to restore this landmark building to its full glory, including employing a specialist stone cleaning system which 'washed' the walls at around 150 degrees. This restored the beautiful colour of the stone without damaging it.
"The roof of the building was also remarkably intact, which is testament to the skills of the 19th century craftsmen who worked here. We have taken great care to use local companies; local stone and reclaimed slate, to ensure Great Glen Hall is as magnificent as it was originally – but now providing a wonderful setting for contemporary apartments and townhouses."
Reflecting on his recent appointment to the top job at Robertson Homes, Tim added, "I had been moving increasingly towards operational roles over the years and jumped at the chance to lead the vision for not just a region – but one where Robertson Homes' heart lies; the business having started in Elgin over fifty years ago."