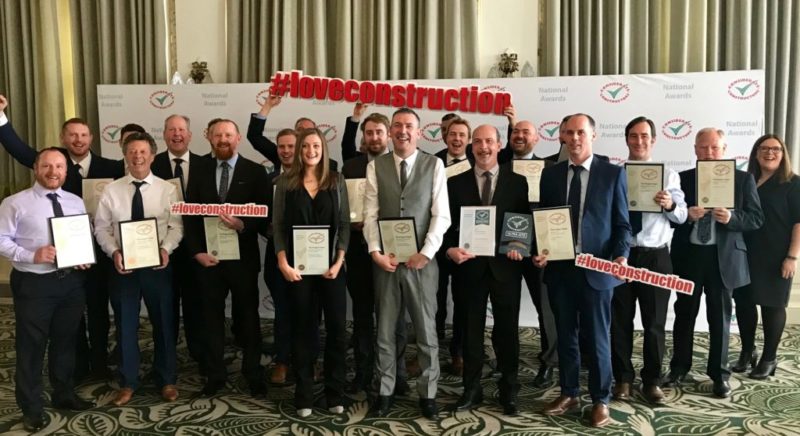 ROBERTSON has announced it has received a 'record' number of National Site Awards.
22 Robertson projects were honoured in Edinburgh and Manchester at the awards, operated by the Considerate Constructors Scheme (CCS).
Three sites were honoured with the highest accolade – a Gold award – including the £15.6 million North East Campus in Dundee and Muirfield Primary School in Arbroath. Robertson Homes' Almondell, Mid Calder site also achieved Gold status.
Robertson was also awarded with a CCS Ultra Site Certificate of Recognition for The Event Complex Aberdeen (TECA) for the third consecutive year.
Derek Shewan, chief executive of Robertson said, "The CCS Awards recognise the efforts of the entire Robertson team in ensuring our projects are continuously ranked among the best in the industry. We're proud to deliver transformative developments that leave lasting benefits for the local community – whether that be local work opportunities, school engagements or positive environmental impact. It's a wonderful achievement to be recognised by the CCS for an outstanding number of projects, competing against thousands of sites across the country in awards that recognise positive role models for the construction industry."
Ten Robertson sites received Silver awards, including the Inverness Justice Centre, the Spanish City regeneration in Whitley Bay and the Western Road Depot Improvement project in Kilmarnock. A further nine sites received Bronze status.