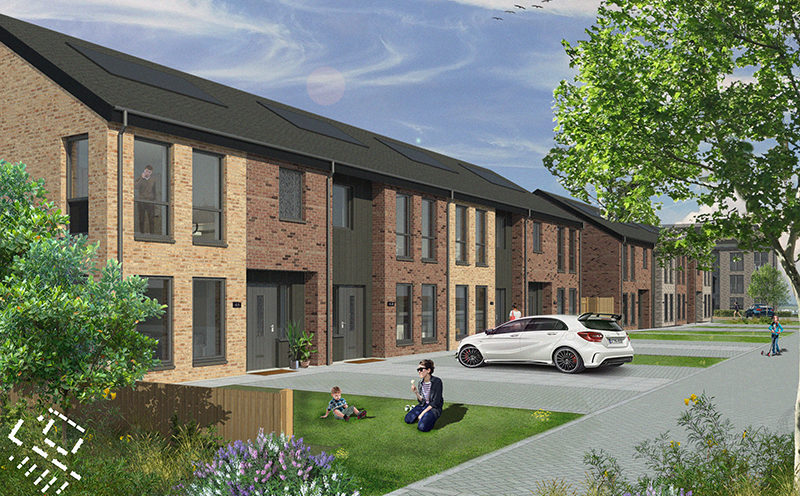 PLANS for a major residential development have been approved on the site of the former St Stephen's High School in Port Glasgow.
Housing association River Clyde Homes is developing the site. 170 flats and 54 houses for social rent will be constructed by Cruden Building, offering a variety of house types and sizes.
The flats will have one or two bedrooms and will be in three or four storey blocks. The houses will be terraced and semi-detached.
Jillian Moffat, chair of the River Clyde Homes board said, "We are very pleased that this significant development of much needed new homes in Port Glasgow has been given the green light. This is an investment of £35 million and a landmark in terms of our ambitious new build programme for the coming years. I am delighted that our fruitful partnership with Cruden Building is continuing following the delivery of two high-standard developments."
Allan Callaghan, managing director of Cruden Building added, "We look forward to continuing our strong working relationship with River Clyde Homes as we deliver this new, much-needed housing development in Port Glasgow. These high-quality homes will be built to Silver Standard energy efficiency levels, providing residents with warmer homes that have fewer carbon emissions and are cheaper to run. Throughout this build, we will provide a wide range of benefits for the local community – including employment opportunities, schools' initiatives and site-based work experience."
This is the latest development in River Clyde Homes' plans to build up to 750 new homes over the next five years and the first of 'RCH+' standard, where all properties will have a common design standard, across all future new build sites.