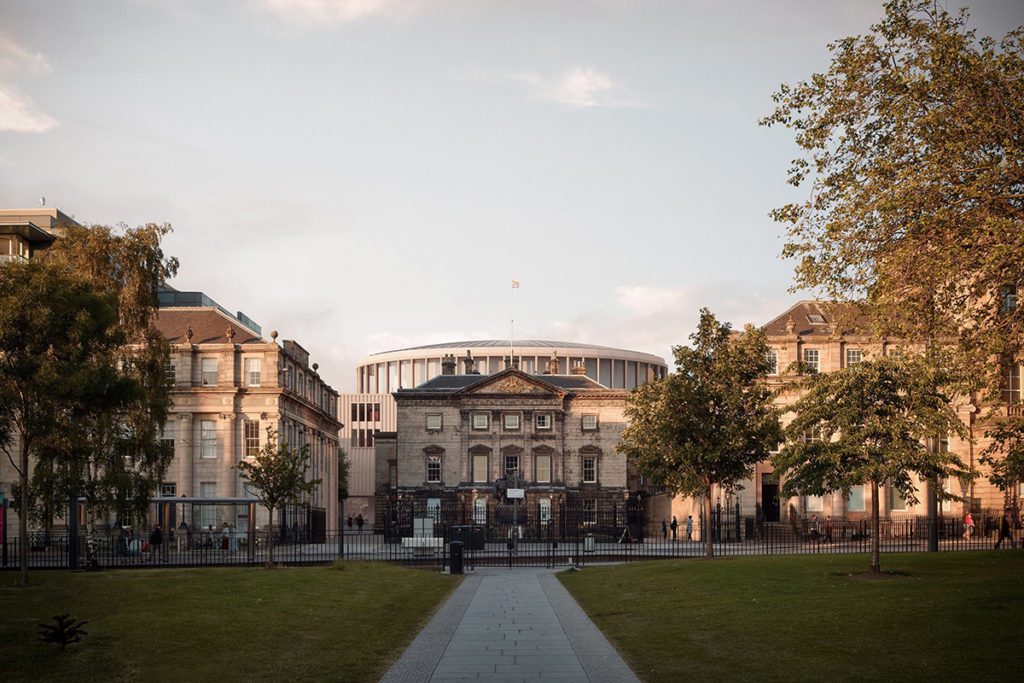 PLANS for a new music and performing arts venue in Edinburgh have been backed by planners, ahead of a final council decision.
The IMPACT Centre, which is to be situated behind Dundas House at St Andrew Square, will feature a 1,000-seat main concert hall, as well as a 200-seat studio space and conference rooms. Designed by David Chipperfield Architects, it has a gross floor space of 11,347 sq. m, with five storeys above ground and a three-storey basement.
The application proposes the removal of the 1960s extension located to the rear of Dundas House and the erection of a new extension for the venue and related infrastructure, access, servicing and public realm/landscaping works.
The IMPACT Centre would make a "valuable contribution to the city's cultural infrastructure and provide opportunities for its use by the wider community," planning officers said.
The proposal will be considered by the development management sub-committee next week (Wednesday 24 April).
Sir Ewan Brown, chairman of the International Music and Performing Arts Charitable Trust (IMPACT) Scotland commented, "We look forward to presenting the case for Edinburgh's first purpose-built music venue in over 100 years to the committee.
"This is an opportunity for the city to raise its game in terms of cultural infrastructure and provide a world-class venue for the people of Edinburgh and its many visitors."