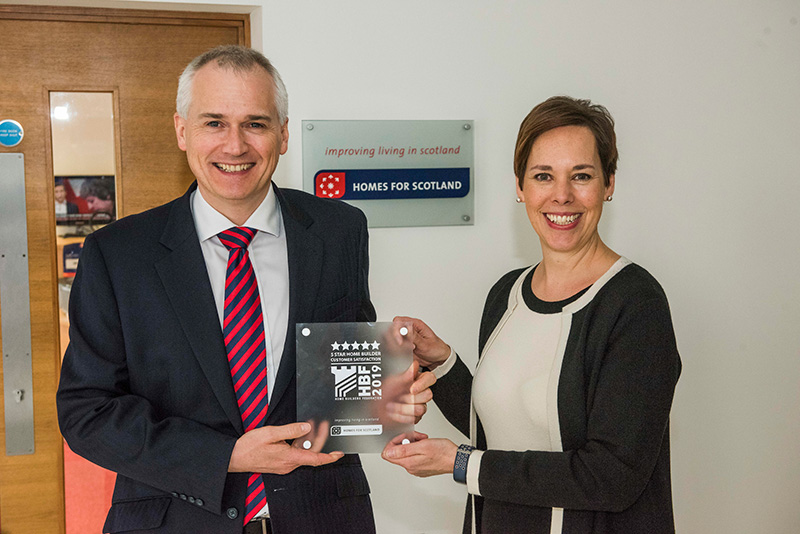 PERTH-based A & J Stephen has become the first Scottish-only builder to receive a five star rating in the annual customer satisfaction survey.
The firm has benefited from the extension of the initiative north of the border in November last year.
Managing director John Stephen said, "As a family firm based in Perth for over 80 years, our reputation is everything and we are delighted to have received this recognition from those who matter most – the clients who choose to invest in a Stephen home. Having received 15 NHBC 'Pride in the Job' awards, it's great that clients also now have the chance to rate their builder. With 100% of all our respondents saying they would recommend us, we are absolutely thrilled to have exceeded the UK average recommendation rate of 87%.
"To have the endorsement of our customers is a brilliant demonstration of our commitment to getting both the product and our customer service right. However, we will not be resting on our laurels – this feedback will help guide and improve the way we manage not only customer relations but also product development and future design."
Nicola Barclay, chief executive of Homes for Scotland, which was behind the move to extend the initiative to Scotland, added, "We talk a lot about the need to deliver more housing, but we also want to focus on the importance of ensuring a high-quality home for each and every purchaser. This is exactly the aim of the survey, with the ratings based on whether buyers would recommend their builder to a friend. And, encouragingly, at 87%, levels are up across the UK on last year.
"Naturally, we want to see this improve further so providing a clear benchmark to help customers assess builders is fundamental in our drive to celebrate success, promote best practice and help raise standards across the home building industry. This is why the massive achievement of A & J Stephen in their first year of participation is so important.