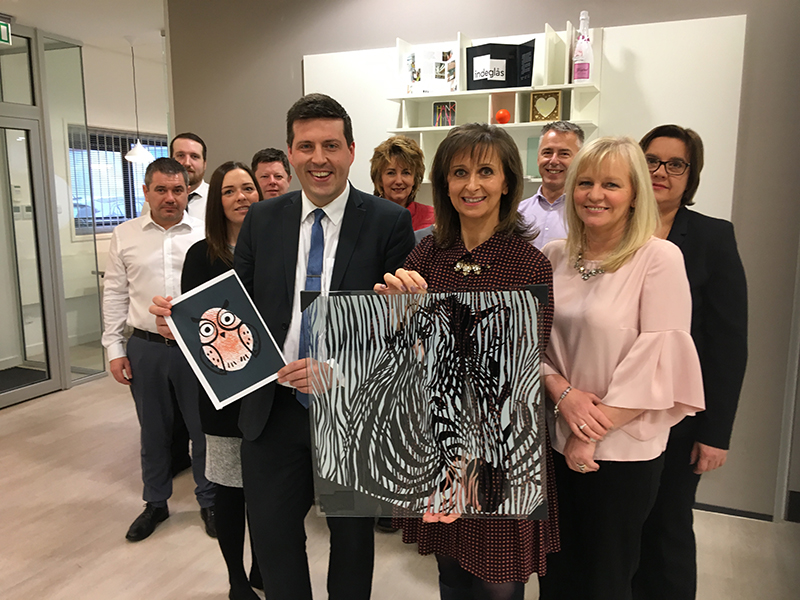 CUMBERNAULD-based Indeglas has announced it will honour colleagues in the construction industry with the launch of a monthly #IndeglasCleverOwl Award.
The accolade will be presented to individuals in recognition of their 'unique and outstanding' contribution to the industry.
The inaugural winner was Eilidh Henderson, an architect at Page Park, who was honoured for her work on the restoration of St Cecilia's Hall at the University of Edinburgh's music museum. Indeglas explained that the award recognised Eilidh's 'attention to detail and collaborative approach' with interior finishing specialists and suppliers which resulted in architectural detailing 'as beautiful as the musical instruments the building showcases'.
Jeanette MacIntyre, managing director of Indeglas said, "The #IndeglasCleverOwl is aimed at recognising and celebrating the individual contributions made to the entire process by which our built environment is procured, designed, constructed and maintained. Such a diverse range of talented individuals contribute to projects and whilst the success of projects is well communicated the unique, personal contributions are less visible and yet these stories are positive, innovative, motivational and more importantly relational to those considering a career in construction.
"We chose a 'fingerprint art' design for our award to symbolise the uniqueness of each individual, whose ideas or contribution have caught our attention. Each month we will recognise a #IndeglasCleverOwl, who will be profiled in an online post to be shared on the Indeglas website and other social media sites. The post will provide a brief description of the winner's career and the achievement which led to their winning the #IndeglasCleverOwl Award. At an annual dinner an outstanding achievement award will be made with a#IndeglasCleverOwl trophy…which happens to be made of glass."