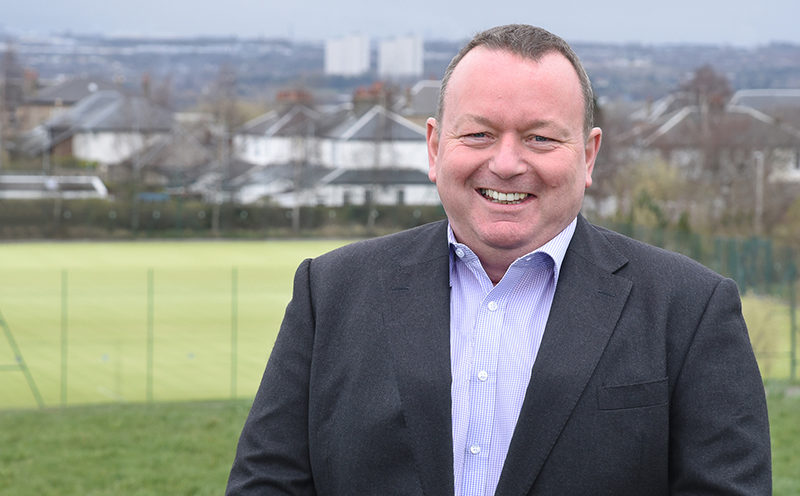 JIM O'Hara has been appointed sales manager for Scotland and Ireland at lightweight steel roofing specialist Metrotile.
An experienced roofing sector specialist, Jim was previously branch sales manager at Eurocell. Prior to that, he held senior roles at companies including SIG Roofing, Rinus Roofing Supplies and Rightway Roofing Supplies.
In his new role, he will be tasked with growing the Metrotile business north of the border and help capitalise on opportunities in the booming offsite construction market.
"Metrotile has served the Scottish roofing market for nearly two decades in a wide variety of projects, from local authority housing to leisure projects such as the Ingliston Equestrian Centre," Jim said. Scotland's roofing market has always been a highly significant part of our business and will undoubtedly continue to be."
The firm manufactures lightweight steel roofing systems for both commercial and domestic buildings, including conservatories. Jim said each tile is pressed from the "highest quality" steel and explained that the rooftops weigh just one-seventh of traditional materials such as slate or clay. Each tile profile is stone and acrylic coated.
Given the rise in offsite construction and modular homes to help solve the nation's housing shortage, Jim believes the Metrotile products can play an important role in the process.
"Metrotile is ideal for these buildings as the low weight of a Metrotile roof decreases the stress on the building structure and also means less weight when the buildings are transported and craned into place."