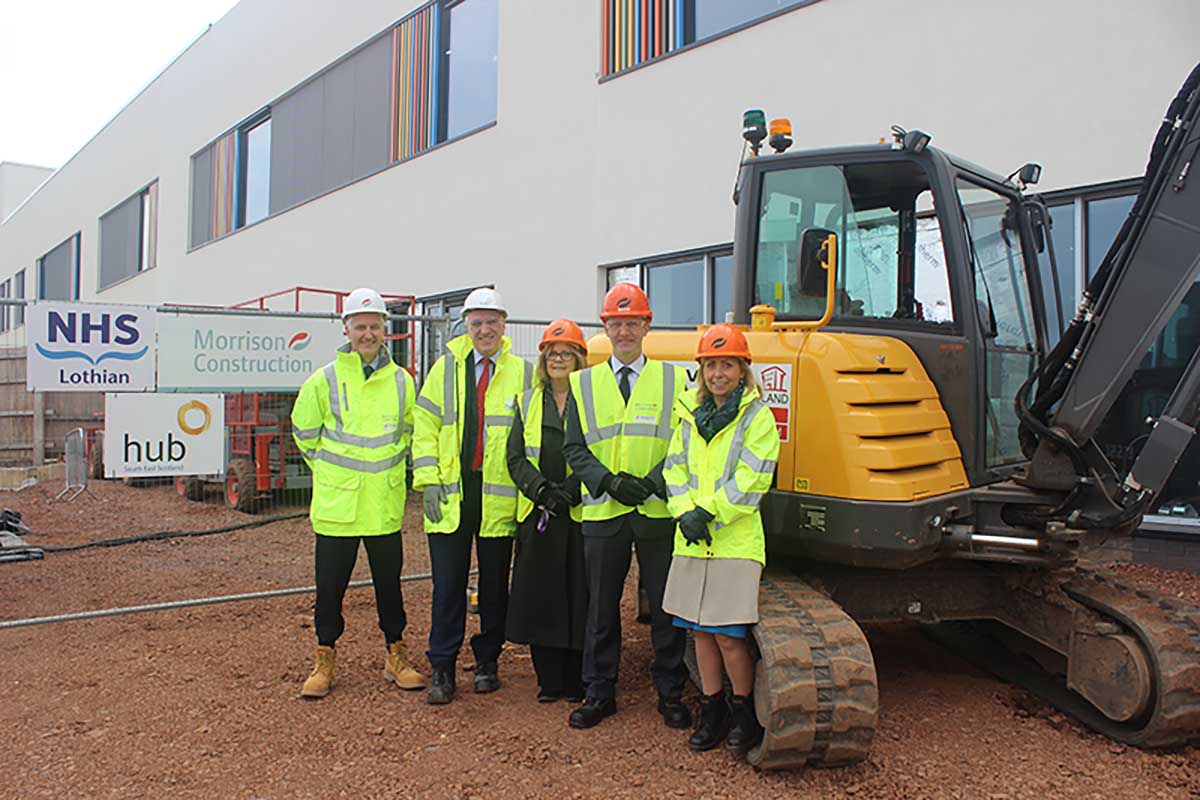 INFRASTRUCTURE secretary Michael Matheson has provided updated details of the Scottish Government's infrastructure programme during a visit to the £70 million East Lothian Community Hospital in Haddington.
He revealed that over the course of 2018-19, projects worth more than £1.4 billion were completed and opened to the public including the Aberdeen bypass, the V&A Museum in Dundee, electrification of 100 kilometres of single-track line from Dunblane through Stirling and Alloa, and 19 new schools.
Mr Matheson added, "Looking ahead, the Scottish Government's £5 billion commitment to infrastructure investment in 2019-20 will support 50,000 affordable new homes, delivery of the extension of early learning and childcare, new roads and railways, electric vehicles and delivery of superfast broadband across Scotland. As part of this, our pipeline report shows Scottish Government-procured projects with a value of almost £3.1 billion are estimated to be in construction across Scotland during 2019-20.
"Building on this success, our commitment to have a National Infrastructure Mission will increase annual infrastructure investment by 1% of current (2017) GDP by the end of the next parliament, helping to protect and create jobs, and boost growth across the country."
The three-storey East Lothian Community Hospital re-development is being built by Morrison Construction. The project has been undertaken by NHS Lothian in partnership with hub South East Scotland.
Morrison project director Philip Galbraith said, "We are delighted to welcome Mr Matheson to site and show him the modern healthcare facilities we will successfully deliver for the East Lothian community. Our experienced team continues to make significant progress on internal and external works for the three-storey inpatients department and accommodation building. The project is on schedule, with last phase of works, including the construction of a new car park, set for completion in early 2020.''
Paul McGirk, hub South East chief executive added, "It is fantastic to see the hospital nearing completion and to witness the many benefits the community has already gained from the successfully delivered outpatients department. We are also immensely proud of the many economic and social benefits already delivered in terms of local jobs and business opportunities. 'We very much look forward to working with NHS Lothian towards the  completion of the hospital and to making a real difference for people in East Lothian."