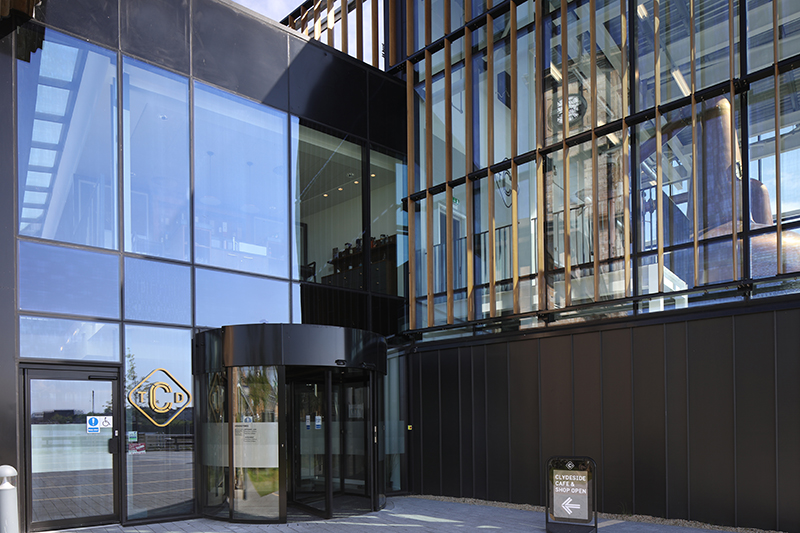 When it comes to the specification of commercial door systems there is much to consider, from safety and security to accessibility and aesthetics. Navigating through the maze of requirements can be a challenge but as Kenny McMenemy, architectural advisor from Senior Architectural Systems explains, supply chain collaboration can help keep a commercial contract on the right track.
All welcome
When it comes to specifying commercial door systems, it's important to consider accessibility and how easy it is for people to use the building's facilities. Most commercial doors are designed to open in or out, and many include an automatic opening action, but care must be taken to ensure the doors can be safely operated. Visibility, so that people can see what's on the other side of the door, is also important and aluminium doors systems which contain large amounts of glazing, along with frames and hardware that can be powder-coated to create contrasting colours, are a popular choice. 
Providing good accessibility for people in wheelchairs is essential and this requires careful planning of door widths, opening function and thresholds. With so many other technical requirements to consider in terms of the size, style and positioning of commercial doors, the use of BIM and collaboration can not only help ensure compliance but can also unlock important expertise within the supply chain that can help reduce risk.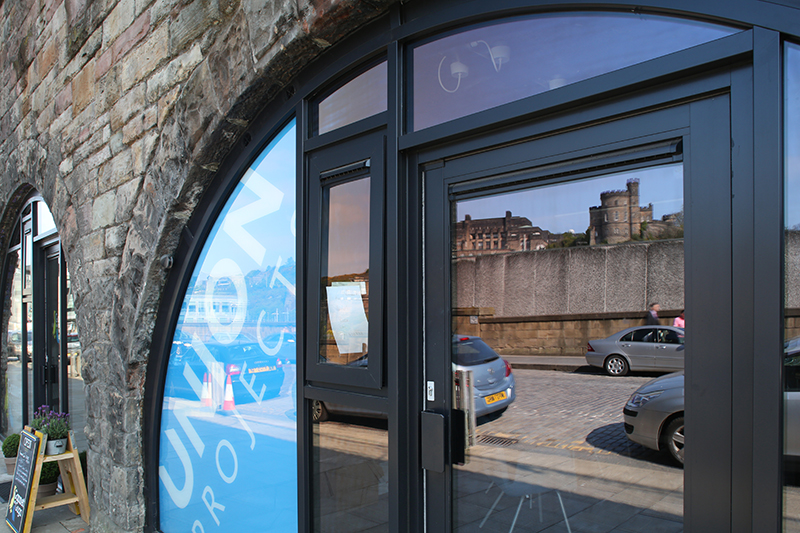 Safe and secure
All doors need to be secure but the nature of commercial door systems means that they have to be exceptionally robust and the inherent strength of aluminium commercial doors systems makes them ideal.
Choosing a system that meets additional security guidelines, such as those outlined by PAS 24, can bring important peace of mind. The choice of locking mechanism is also vitally important and depending on the individual project requirements, manual or electronic locks may be more appropriate. 
Safety is also a key consideration and yet the inclusion of an anti-finger trap hinge stile is not a legal requirement. That said, all good quality systems will be available with this important safety feature and it is best practice to make sure it forms part of all commercial door specifications. Again, tapping into the technical knowledge of the system manufacturer can help streamline the specification process and ensure that all commercial doors specified are fit for purpose.
Opening up new areas
From education to healthcare, retail to industrial, commercial doors are required to come in  all shapes and sizes. Wider and higher than doors used in residential dwellings, commercial aluminium door systems benefit from a strong supporting frame that enables larger glazing panels to be supported. This gives attractive slim sightlines without any compromise to the integrity of the system. Working closely with a supplier that can provide a wide choice of commercial door solutions which complement the wider fenestration package can also help ensure that they perform as well as they look.
Although aesthetics are important, practical requirements such as safety and security have historically been the main focus in the specification of commercial doors. Thermal performance in particular has often been an after-thought but the new generation of aluminium commercial door systems are bucking the trend. Senior's new PURe Commercial Door for example, has been developed to be big and strong yet sleek and efficient in its design, benefiting from a patented expanded polyurethane foam thermal break to give significantly lower U-values than those usually associated with commercial doors. 
Positive partnering
The best commercial door systems are those that offer a wide range of configurations and design options and value and efficiency can be added to the specification process through early and close collaboration with the supply chain. From advice on product selection to technical support and assistance with appointing a trusted fabricator and installer, through collaborative working specifiers can gain a greater understanding of how the correct specification of commercial doors systems can enhance the overall performance and design of the building envelope.