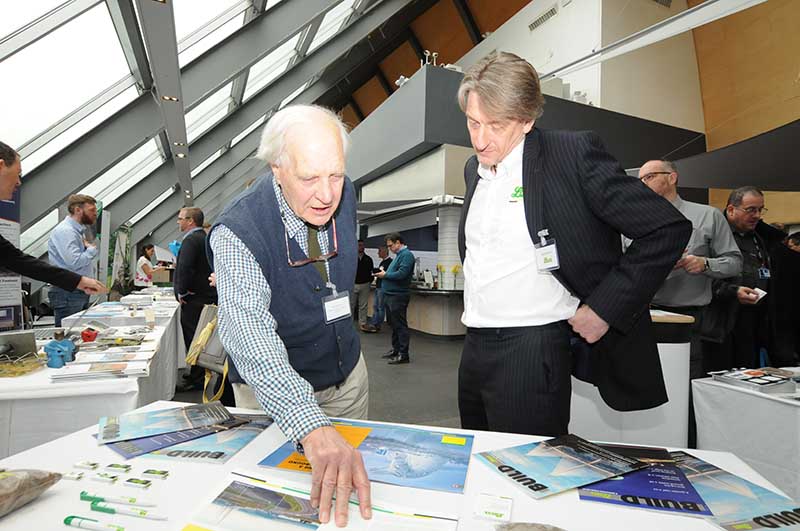 "WE feel that we are in the DNA of iconic modern-day infrastructure in Scotland."
Those are the words of Robert Branford, sales and marketing manager for Leca, a Saint-Gobain brand which manufactures lightweight aggregate (LWA) for civil engineering and geotechnical applications.
Robert described the Scottish market as being "very important" to the company because of the type of projects carried out – such as highways and bridges – and the environment, where poor ground conditions, soft ground conditions and high levels of peat are common.
"Leca has a home here," Robert said. The company has been involved with a number of marquee projects in Scotland including the Queensferry Crossing, where Leca lightweight aggregate was used to resolve an issue with ground settlement; the Murrayfield Stadium tram stop; the Kelpies in Falkirk; and the A9/A85 Bertha Park project, where over 20,000m3  of 10-20mm aggregate was specified to reduce settlement. Leca is currently working on the A737 Dalry bypass and a number of other infrastructure projects.
The aggregate is manufactured by processing lightweight expanding clay through a high temperature kiln. First manufactured in the 1930s, it was initially used in lightweight expanded block. It was also identified as a civil engineering solution and used in Nordic countries where frost susceptibility is an issue.
Robert explained, "In Norway they realised that by putting Leca LWA within that core embankment it insulates the embankment. It reduces the frost's capability to form, therefore frost heave doesn't take place and the embankment stays stable.
"The basis of this product is the fact that it's anywhere between five and six times lighter than traditional aggregates that would be used in civil engineering applications. Loose bulk Leca LWA sits at about 256 kilograms in a cube; traditional aggregates might sit at 1.8 to 2.2 tonnes a cube, so there's a huge difference in density and load there."
Robert was speaking at the Geotex ground engineering seminar series, recently held at the Falkirk Wheel, which attracts a diverse audience from across the geotechnical sector.
He added, "For me, it is important (to attend) because if you look across Scotland there are very few exhibitions running over the year that pertain to our product, or civil engineering, or ground engineering, so to get an exhibition in the locale is fantastic."