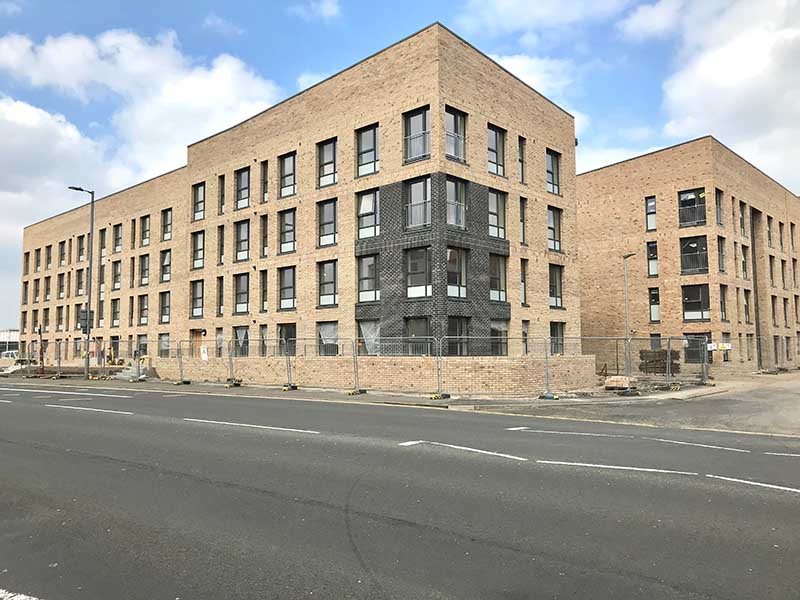 CCG is using Cross Laminated Timber (CLT) to improve efficiency and sustainability at a new affordable housing development in Glasgow's east end.
The manufacturer is constructing 143 homes for GHA in the Gallowgate area of the city using the 'highly innovative' material. CCG described CLT as a structural timber solution that 'rivals the strength of concrete and steel' and has been used to deliver commercial projects and one-off housing solutions in the UK. The firm said it is 'rarely used' in mainstream housing but can speed up the construction process and reduce the use of materials.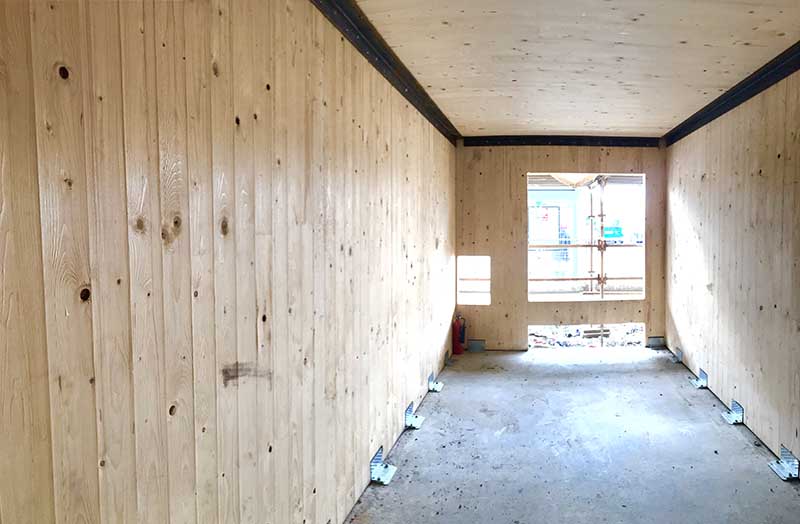 CCG explained that it researched the use of CLT by building solely with the material, as well as using it as a 'hybrid' timber solution in building flats, where traditional masonry materials used in common areas are replaced with CLT, integrating with CCG's 'iQ' panelised timber frame system.
CLT will be used in Gallowgate Phase G and compared on quality, time and cost against two other common area solutions – traditional concrete and a clay brick walling system.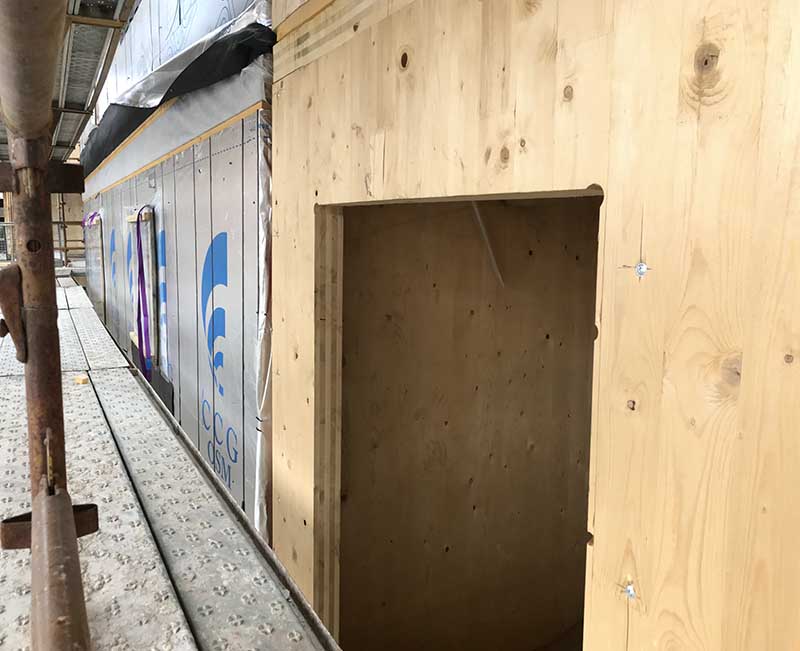 Alastair Wylie, CCG chairman and CEO said, "Before Gallowgate Phase G, CCG used CLT on two different housing projects and it proved to us that by combining our offsite capabilities with structural timber, that we could further enhance the operational environment of the construction site. The comparison of materials at this project is giving us a real-time example of how they compare and upon the development's completion, we can utilise the data captured to inform our clients in the future delivery of flatted housing projects.
"We are delighted to be part of this wonderful development and look forward to handing over the first properties to GHA this summer."