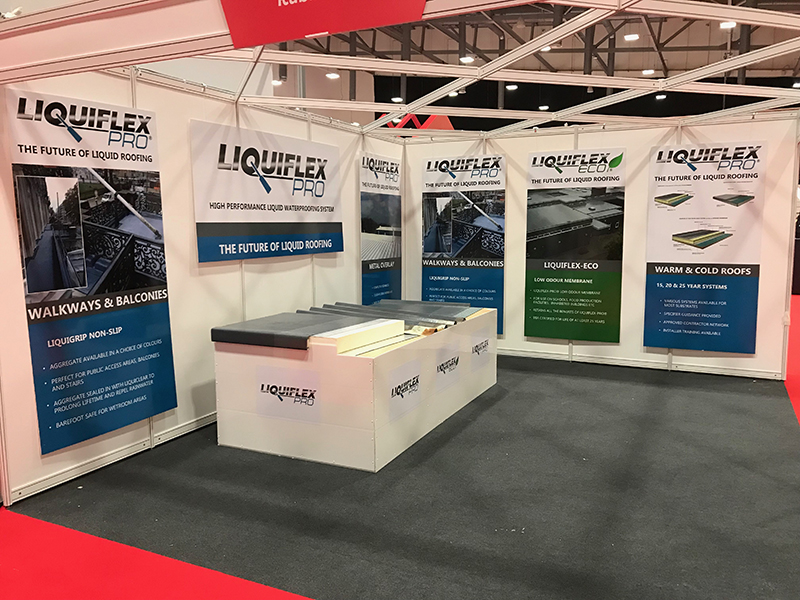 MANY of the biggest names in the roofing, cladding and insulation sectors made their way to Coventry's Ricoh Arena in late March for the latest edition of the RCI Show.
The two-day event saw a number of products and innovations launched, while the conference programme allowed experts to get their teeth into some of the latest issues affecting the industry including offsite fabrication, health and safety, diversity, and the rising use of drones.
Scottish representation included Mauchline-based exhibitor Rubberseal, who displayed the firm's new liquid roofing system, called Liquiflex Pro. Described as a high performance cold applied liquid waterproofing system that is fully reinforced with a polyester fabric, the product is claimed to have advantages over conventional roofing systems because it can be applied wet-on-wet, is a single liquid product, and is 'fume-free and virtually odourless'.
Rubberseal managing director David Stewart told Project Scotland, "The show's been excellent. Yesterday was off the scale; people queuing three deep to speak to us about Liquiflex Pro. We offer three different systems: 15, 20 and 25-years. We provide two layers of wet liquid and a UV-resistant top coat that prolongs the life of the system. It can go over timber, felt, metal roofs, asbestos. It can overlay and can also go onto new builds. It's the newest, most versatile system on the market. From what we're hearing, it's extremely cost-effective. 
"From the people we've spoken to, we haven't had one negative comment about it. We've had guys who've been doing liquid systems for 15-20 years coming on with a view to picking holes in the product and finding out what it can't do. They've stood back after they've tried scratching it, playing with it, and said it's a cracking system."
The system also led to positive enquiries when it was displayed at Scotland Build the previous week. David said since the launching the product in November, sales already generated are going to take the business to a "new level".
Innovation was also high on the agenda of Marley Alutec, who used the RCI show to launch its new roof outlets range, ELITE. Hailed as a 'revolutionary' range of flat roof and balcony drainage systems, the range is said to be compatible with all waterproofing membranes and roof build-ups, and features flow performance of up to 19l/s – reducing a project's rainwater pipe and underground drainage requirements.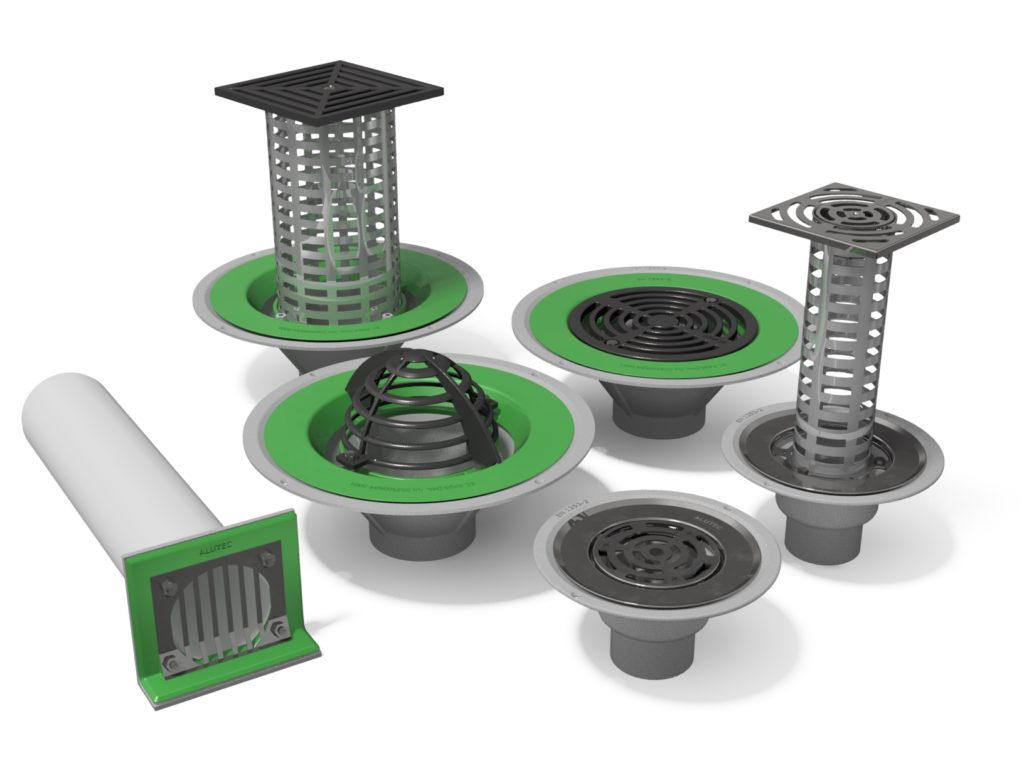 Brian Bell, head of technical at Marley Alutec said, "A lot of research and consultation has gone into the development of this range, and we hope that all the roofing contractors, architects and specifiers that visited us appreciated the unique features it has to offer to any project."
Other launches at the show included a 'first of its kind' artificial green roof system called EverRoof. Described as the only fire rated and wind tested artificial green roof system on the market, the product benefits from its low maintenance and year-round appearance.
Isover showed off its new stone wool insulation, Polterm Max Plus, for rainscreen cladding and over-cladding applications. The product  is a non-combustible 1200 x 600mm stone mineral wool slab, said to deliver "excellent" thermal and acoustic performance.
The Single Ply Roofing Association (SPRA) was also in attendance, providing information about the benefits of becoming a member of the trade association, as well as training opportunities. 
Dr Ronan Brunton, SPRA technical manager, told Project Scotland that members gain access to the latest information in a changing industry, including information on regulations, standards, and training for employees up to and including management level.
"SPRA is doing a tremendous amount of work to make sure apprenticeships are there, diversity is involved in the organisations, and the levels are there for people to get their CSCS cards," he explained. "Our role is on the training, on the code standards, on the quality end, and promoting all of those things. We're listening and advising where possible to government and other sources through the CPA of what our industry thinks should happen in terms of making buildings safer. 
"This type of event gives us a chance to reinforce values but we're here for our members as well. We ran a SPRA workshop yesterday and a SPRA task group today.
"We all are using technology in many different ways, shapes and forms, both from the recording and auditing of information about roofs or whatever it might be, and also the way we communicate. A show like this, or getting together in general, still brings its own benefits in terms of being able to have a word with people, not just in a strict meeting context."