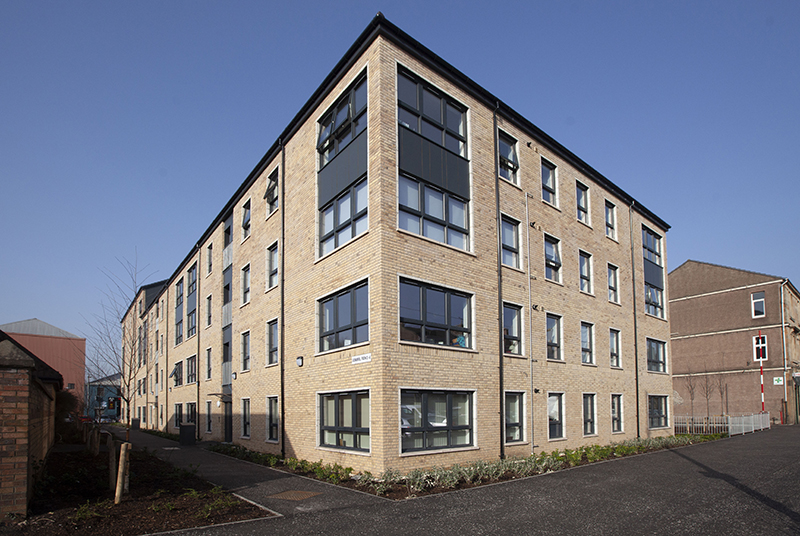 CCG has announced that a 35-home affordable housing project has been completed in the Kinning Park area of Glasgow.
Admiral Street was once home to a confectionary factory in the mid-1900s and had been a gap site until being purchased by CCG in 2016. The site has now been transformed into a mixed-tenure housing solution on behalf of Southside Housing Association.
One and two-bedroom apartments have been created, with 20 properties available for social rent and 15 for mid-market rent, managed by Southside HA and Southside Lettings respectively.
All the apartments have 'contemporary, spacious living arrangements' with access to amenity space, private parking and cycle stores. The mid-market rental properties were delivered with the addition of integrated appliances and flooring styles.
CCG described the Admiral Street project as a first for the firm. For over three years, the business has researched the applied use of Cross Laminated Timber (CLT) to understand its benefits in housing. Rather than constructing solely using the material, a hybrid solution of the firm's timber frame system and CLT has been used with the removal of traditional materials from the common areas of the building.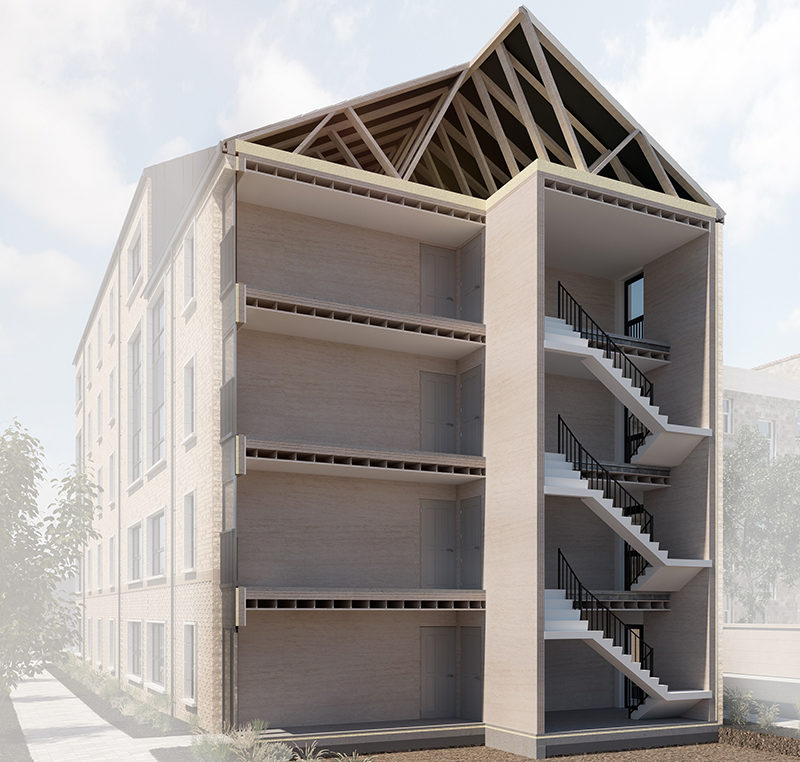 Alastair Wylie, CCG chairman and CEO explained, "CCG is not afraid to push boundaries. Our capabilities in offsite construction are well known but by using a hybrid solution like we have at Admiral St, we have been able to further improve quality and streamline the site environment. By replacing wet trades with timber, we constructed Admiral Street more efficiently with a streamlined site environment; we constructed faster and have vastly reduced the building's carbon footprint thanks to environmental advantages.
"We sincerely thank Southside HA for working with us in our journey that has taken Scottish construction another step forward."
Margaret McIntyre, chairperson of Southside Housing Association said, "The Association is delighted to work once again with CCG to deliver a sustainable and affordable housing development of both social and mid-market rented properties. This development has allowed the association to add new energy efficient housing to its existing stock and complements other development projects we have recently delivered in the area."