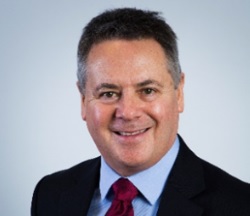 By Martin Burns, head of ADR research and development at RICS
AS an Adjudicator Nominating Body (ANB) RICS has a duty to ensure its panel of adjudicators can handle real life practical problems, such as managing the timetable and challenging parties and dealing with allegations about conflicts of interest. In recent years the latter problem area has been a particularly topical subject. Parties and courts have on several occasions scrutinised the way adjudicators have handled questions which seek to obtain reassurance about their independence and ability to act impartially. 
Yet, it is evident that some practising adjudicators, some of which are immensely experienced and high-ranking, have not been undertaking adequate levels of CPD to ensure they remain up to speed on law and practice. No adjudicator on any ANB panel is so highly experienced and proficient that they cannot learn and improve.  
Part of the problem for experienced adjudicators is that, to date, there has been a distinct dearth of genuinely high-quality CPD available to them. CPD events which focus on adjudication have been few and far between. Some are good but, in the main, workshops and seminars lack variety and some can even be described as dull. 
Much of the good training that is on offer appears to be aimed at those who aspire to become adjudicators, and who would like to get on to the panels of leading ANBs. There is also a smattering of adequate low-level training events, which are aimed at educating users of adjudication about the process.
ANBs require their adjudicators to maintain high levels of competence. It follows that ANBs should take the initiative to provide experienced and well-practiced adjudicators on their panels with CPD that really challenges them on both intellectual and practical levels.  
The thing about adjudication is that it is constantly evolving. Any adjudicator on an ANB panel, who fails to keep on top of changes to legislation, case law and emerging trends in the practical application of adjudication will sooner, rather than later, struggle to discharge the role effectively. They will make errors which will reflect badly on them, and on the ANBs which appointed them. Complaints may be made about their ability to do the job effectively. The worse-case scenario is that they might even find themselves removed from an ANB's panel. Even if no complaints are made, an adjudicator who fails to attend CPD, may fall foul of the criteria for membership of the relevant ANBs panel. 
ANBs are responsible for ensuring adjudicators they appoint are independent and qualified to deal with the dispute before them. ANBs generally require panel adjudicators to complete certain levels of CPD relevant to this specialist role. RICS, for example, requires its panel of adjudicators to undertake 20-hours CPD relevant to adjudication. This is on top of the 20 hours that chartered surveyors are required to do under RICS rules. 
Many construction adjudicators, the good ones at least, will regularly seek out CPD in order to keep up to speed on ever changing developments in law and practice. There are a range of CPD providers and types of training methods, although face-to-face workshop scenarios where experienced practitioners can share views and learn from each other is probably the most popular format.  
Perhaps CPD would be more appealing to a wider range of adjudicators if its form and content was innovative, and it did more than merely offer revision on subjects such as the law relating to evidence.  What if, instead of regurgitating the main points in the Civil Evidence Act 1995, or reminding adjudicators about the meaning of burden and standard of proof, CPD workshops taught adjudicators what they should actually do with evidence once they have it? Even experienced adjudicators would benefit from practical competency-based CPD that focuses on dealing with real life problems. 
RICS has recently introduced an adjudicator CPD and assessment regime which both tests the ability of adjudicators to discharge the role to a high standard and helps them to remain constantly up-to-date on law and practice. 
The RICS Adjudication Competency Programme is a rolling package of practical workshops and desktop assessments. The objective is to engage adjudicators in real-life scenarios and provide a practical learning and development environment and formal CPD.  A key aim of the programme is to help adjudicators identify specific areas where they want/need to improve their knowledge and skills and address those areas immediately.
The pressures on adjudicators to perform to high standards, whilst under increasing scrutiny from parties and their professional representatives, can be immense. Adjudicators, even the most experienced should not be complacent and should endeavour to keep ahead through regular CPD. RICS is legally obliged to ensure the adjudicators it appoints are appropriately qualified and competent. It follows that RICS should endeavour to ensure adjudicators have ongoing access to practical, competency-based training.
• To find out more about RICS Adjudication Competency training, visit www.rics.org/uk/footer/dispute-resolution-service/adjudication-competencies-programme