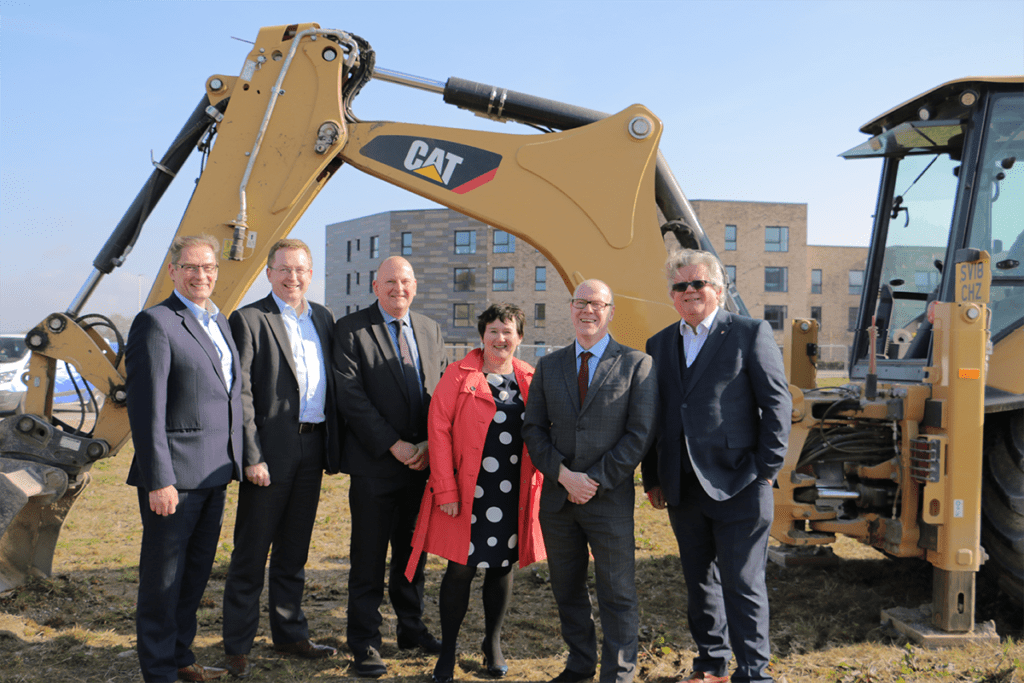 A new affordable housing development in Aberdeen has been officially opened by minister for local government, housing and planning, Kevin Stewart MSP.
The development, located at Countesswells, was constructed by Stewart Milne on behalf of Hillcrest Housing Association and has created 67 new homes – 52 of which are available to those on Aberdeen's housing list, while 15 of the properties are for mid-market rent.
The new social rent homes consist of two-bedroom cottage flats, three-bedroom semi-detached and terraced houses, and two-bedroom flats, while the mid-market rent homes comprise of one and two-bedroom flats.
The development marks the completion of the first of three phases, which are set to bring a total of 137 affordable homes to Aberdeen. The second phase will commence in April 2019, and the third in July 2019, with both expected to be completed by early 2021.
Kevin Stewart, housing minister commented, "I am delighted to see the exceptional progress made at Hillcrest Housing Association's development at Countesswells. The government's innovative use of donations from charitable bond investment is making a real contribution to the delivery of our target to deliver 50,000 affordable homes by 2021. This development will promote strong integrated community living in Countesswells and provide high-quality affordable homes for the city.
"This development will promote strong integrated community living in Countesswells and provide high-quality affordable homes for the city."
Stewart Milne Homes North land director, Richard Fawcus said, "Our design principles have delivered a terrific place to live and we are now pleased to hand them over to Hillcrest and welcome more residents to this award-winning, new community.
"At Countesswells, we're creating something really special, where traditional community values and features such as the playpark, orchard and woodland paths meet innovative design, connectivity and sustainability.
"The new town is perfectly placed for country living, close to the city and, as the community grows, so too will the services and amenities, including public transport, shops and schools."
Councillor Douglas Lumsden, co-leader of Aberdeen City Council said, "Working with registered social landlords and developers to increase the supply of affordable housing is an important part of Aberdeen City Council's Local Housing Strategy and we welcome the completion of these properties.
"Partnership working is one of many strands that we are committed to – with 2,000 new council houses being built across the city to make a significant impact on the supply of homes and innovative work also being done to improve processes for re-letting existing council properties. Positive strides are being made every day and we will continue to work towards shared aims."
Hillcrest chairman, Alan Russell added, "The completion of these homes at Countesswells marks a significant milestone for Hillcrest, and we were delighted to welcome Mr Stewart to our official handover.
"Being the Scottish minister for housing and planning, it was fantastic to be able to show Mr Stewart around the development and to even meet one of the tenants.
"These good quality homes, which have been developed with the aim of saving tenants as much money as possible on their energy bills, will give a welcome boost to Aberdeen's affordable housing stock."