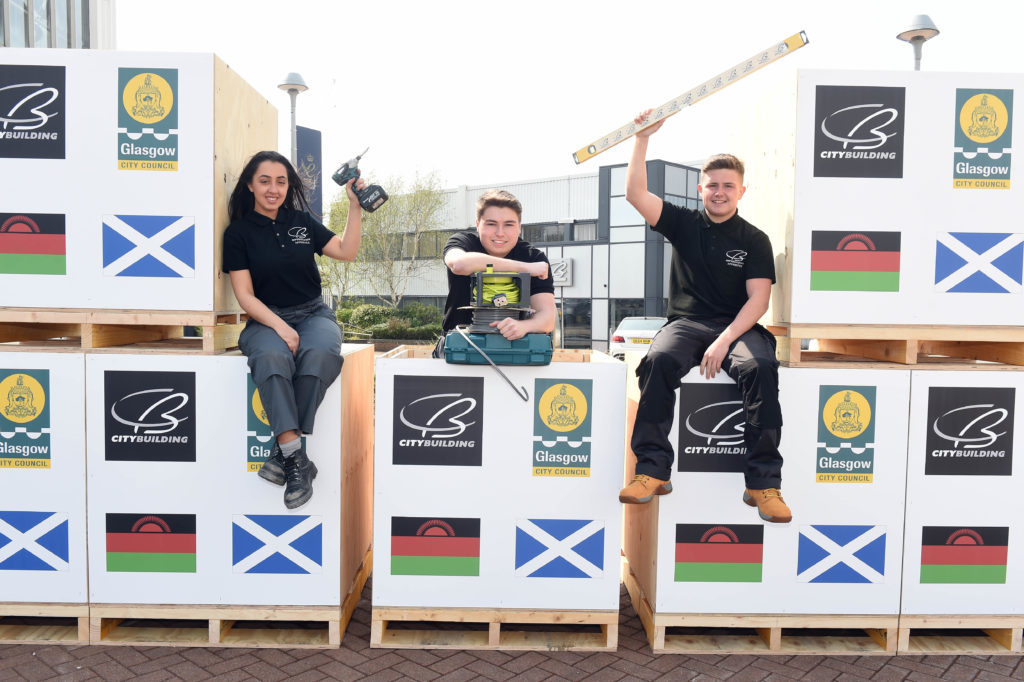 THREE City Building apprentices will travel to Malawi later this year to carry out maintenance work at a community health clinic.
Phoebe Ali (19), Cameron Moir (20) and Craig Butler (19), who are all in the third-year of their apprenticeships at the Glashow firm, will join a team of City Building tradespeople volunteering in the capital, Lliongwe. They will contribute to regeneration work, including the installation of new plumbing and electrical systems for a prosthetics and orthotics clinic, and the upgrade of a residential facility for children with cerebral palsy.
City Building built the clinic at Kamuzu District Hospital in 2010. Since then more than 10,000 patients have been treated.
Glasgow City Council has been helping the people of Malawi since 2004.
Dr Graham Paterson, executive director at City Building said, "I'm thrilled City Building is heading back to Malawi. Staff first made the journey in 2007 to build an AIDS testing facility. I'm proud to say, our apprentices have always featured on these trips. We've visited four times in total, carrying out vital building and restoration work at a variety of health clinics. It's a truly a rewarding experience and one, I'm sure, Phoebe, Cameron and Craig will remember for the rest of their lives."
City Building staff are organising a series of fundraising events to support the trip including a charity cycle and a five-a-side football tournament. Meanwhile the Lord Provost, Councillor Eva Bolander, will host a charity lunch at Glasgow City Chambers.
The Lord Provost said, "City Building's commitment and contribution to the welfare of the people of Malawi is hugely appreciated. The work they do makes such a positive difference, improving the quality of life and opportunities available to some of the planet's poorest people."