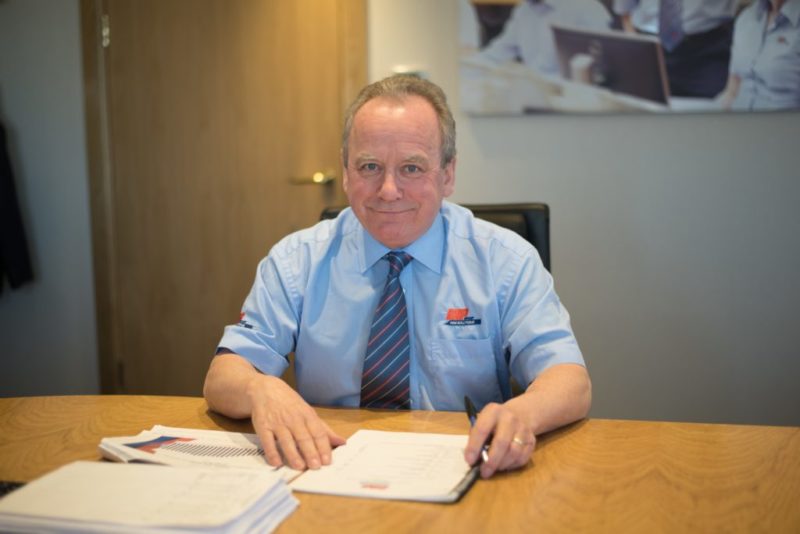 GLASGOW-based construction equipment hire giant GAP has announced that its joint managing director Iain Anderson is in contention for a top business award.
He has been shortlisted as one of four finalists for the Institute of Directors (IOD) Director of the Year accolade in the Family Business category.
Anderson, who is is celebrating his 35th year with the firm, became joint MD in 1988. GAP's turnover is expected to top £200 million this year.
David Watt, executive director of the Institute of Directors in Scotland said, "The Director of the Year Awards are an excellent opportunity to celebrate the achievements of those leading businesses in Scotland. The calibre of nominees is excellent this year and shows the breadth of businesses thriving in Scotland."
Winners will be announced at the IoD Scotland Awards Ceremony in Glasgow on May 23. The victors of the Scottish award categories will then progress to the UK Director of the Year Awards, which take place in London in October.
David Watt added, "The nominees are not just business people; they are the leaders who drive our economy and people through times of unease. Our shortlist demonstrates positive leadership, good governance and an excellent skill set which are vital to architecting Scotland's future. Being an accomplished director moves beyond focusing on the financials and must consider the wider aspects that will impact the success of the business – from sustainability to supporting employee wellness."