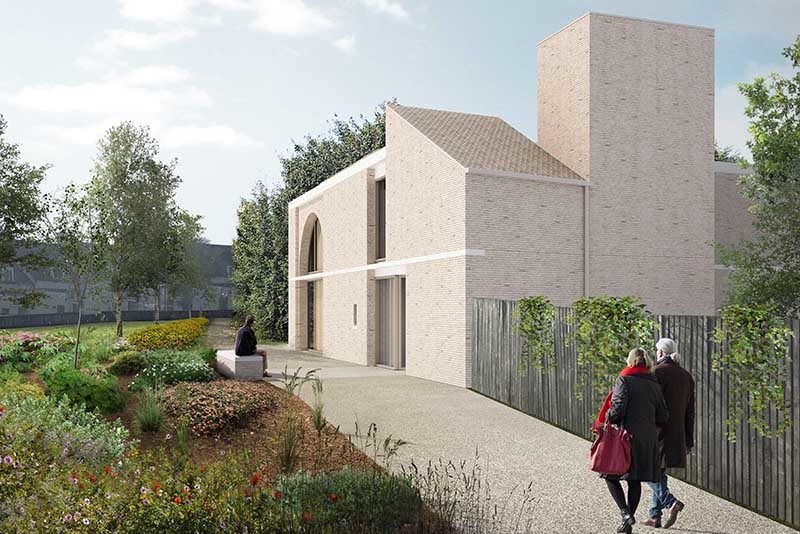 AN Edinburgh-based charity has submitted a planning application for a new facility in Craigmillar.
Thistle, a health and wellbeing charity marking its 75th anniversary this year, plans to develop new 'Garden Rooms' adjacent to its existing Centre of Wellbeing. The organisation supports people living with long-term health conditions such as MS, arthritis, depression, chronic fatigue or post-traumatic stress disorder.
As demand for Thistle's support grows, the charity wants to replace its existing Garden Suite, a 1950s building which has started to deteriorate.
Around 2,500 people currently visit Thistle's Centre of Wellbeing each month, with the Garden Suite building used for a range of courses, classes and groups who have been consulted about the design of the new Garden Rooms, undertaken by architecture practice 3DReid.
The new building will include activity space with windows facing onto a redesigned and newly landscaped community garden, a communal kitchen, craft workshop, studio for yoga and tai chi, and a meditation and mindfulness space located in a quieter part of the building.
Although a planning application has now been submitted to City of Edinburgh Council, work on the new building is not due to begin until 2022.
Diana Noel Paton, chief executive of the Thistle Foundation said, "We are very excited about these plans for a brand new purpose-built 'Garden Rooms' adjacent to the Thistle Centre of Wellbeing in Craigmillar. Demand for our services continues to grow and the well-used existing Garden Suite building is now coming to the natural end of its useful life.
"Redeveloping the Garden Suite into a specially designed community-focused space will enable us to support even more people living with long-term health conditions with a variety of peer-led classes and courses designed to help their mental and physical wellbeing."