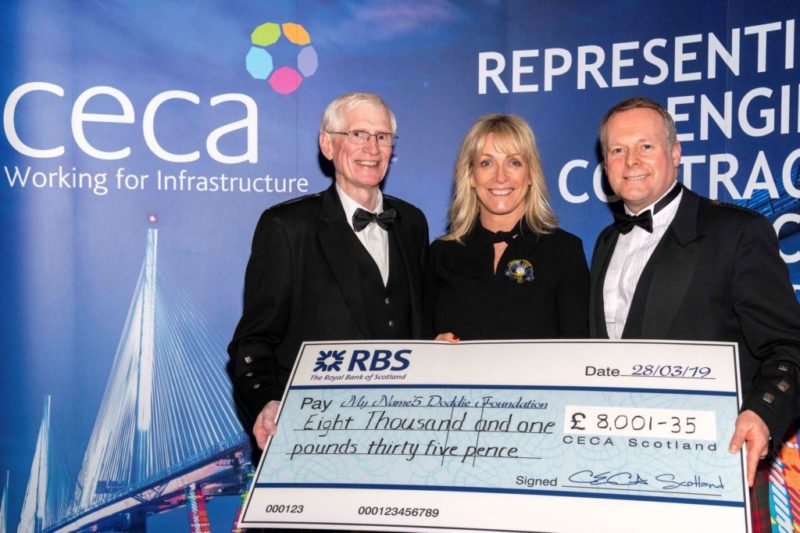 GUESTS attending the annual CECA Scotland dinner helped raise over £8,000 for rugby legend Doddie Weir's charity, My Name'5 Doddie Foundation. This figure will rise to over £10,000 once gift aid is factored in.
My Name'5 Doddie Foundation was launched in November 2017 to raise funds to aid research into the causes of Motor Neurone Disease (MND), investigate potential cures and provide grants to individuals suffering from MND to assist with issues such as mobility and transport needs, care and respite. The charity has already committed over £2 million to support research projects over the next three years.
TV sports presenter Jill Douglas, who is a friend of Doddie Weir, collected the cheque from CECA Scotland chair Rab Bell and vice-chair David Ross.
Grahame Barn, chief executive of CECA Scotland said, "I am delighted that once again guests at our CECA Scotland Annual Dinner have dug deep into their pockets to give so generously to raise vital funds to fight MND. CECA Scotland has been right behind Doddie's campaign from it's launch and we are pleased the funds raised are already making a real everyday difference to people living with MND and their families. We look forward to the time when a cure is found for this devastating condition."