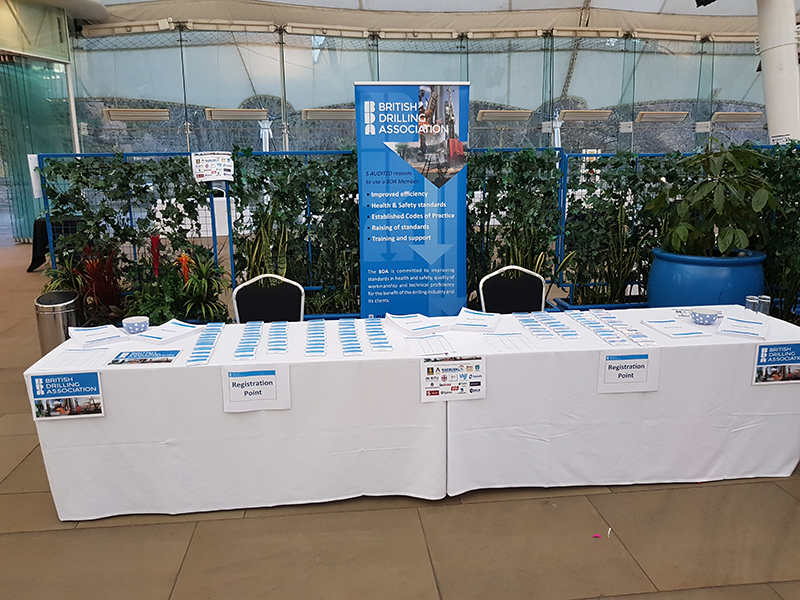 A seminar exploring how technology is shaping the future of the geotechnical sector was recently held in Edinburgh.
The British Drilling Association's (BDA) 'Solutions for the Future of the Geotechnical Sector' seminar took place at Dynamic Earth and featured a host of industry experts.
Opening the proceedings was Alistair Chisholm of Arup, whose keynote presentation set the scene for where the geotechnical industry sits with technology and the drivers behind the use and implementation of technology.
In his presentation, Alistair called on the industry to be more receptive to the benefits and advantages it can bring.
Rutger van Goethem of Eijkelkamp/SonicSamp presented on progression in sonic drilling and overcoming future limitations. He specifically spoke about the technique's benefits, such as reduced friction on the drill string and drill bit due to liquification, inertia effects and temporary reduction of porosity in the soil, while Epiroc's Andy Jacques spoke on the automation of drilling rigs.
Gillian Gow and Wendy McPherson of IKM Consulting delivered a presentation on geophysics and 3D ground modelling to produce a targeted mineral investigation, which also explored the step-change capabilities of the technique.
Going digital with the geotechnical data workflow was the topic of Bentley Systems' Ian Joyce, who offered a unique insight into the digital future and its impact on data flow in the geotechnical sector. The need to be open to new solutions was further stressed and how the cloud is already impacting on the way work is done.
Roger Chandler of Keynetix spoke about using geotechnical data and new technology as a competitive advantage, with a focus on how new technology can be put to good use in the geotechnical sector.
Completing the formal presentations was Dr Michael Brown, Reader-Geotechnics, Civil Engineering, University of Dundee, who spoke on the topic of solutions for the future of the geotechnical industry. Specifically, Michael discussed a method allowing the correlation of large screw pile installation requirements (torque and force) with CPT.
Post-event feedback is said to support the view that the drilling sector is open to technology and the many benefits it can bring, BDA said.