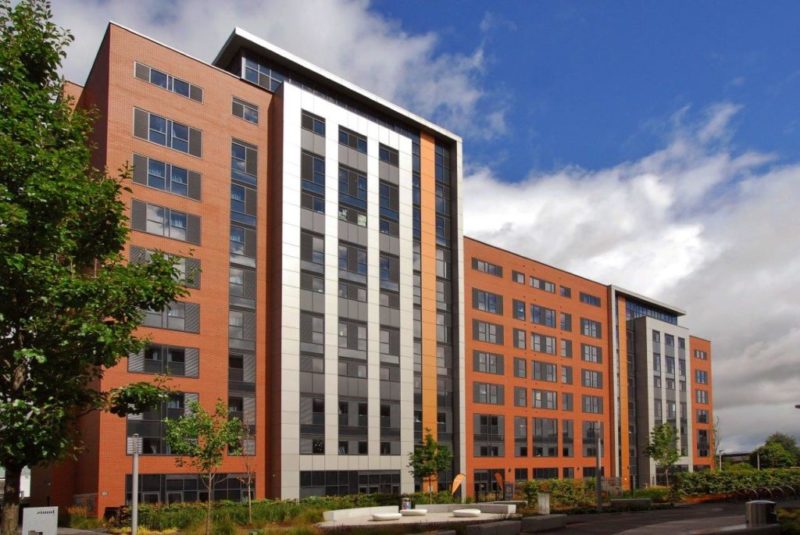 METAL Technology has used its alminium systems to enhace student accommodation in Cardiff.
Capital Quarter Cardiff student accommodation, located in the heart of the Weslh capital, spans 140,000 sq ft and is comprised of two multi-level blocks linked by an architect-designed landscape scheme. 
Providing a mix of studio and cluster accommodation, the two blocks are made up of a total of 544 self-contained rooms.
 With a project value of approx. £1.725 million, the accommodation features Metal Technology's System 17 capped curtain walling with a combination of System 5-35HI+ tilt and turn windows and System 4-35 Hi+ thermally enhanced Casement windows. 
System 5-20D Hi+ thermally enhanced door systems are also used alongside System 10 commercial doors.
Metal Technology said a bespoke louvre system helped ensure adequate shading was achieved whilst providing a safe environment, even when the windows are fully opened.
 Andrew Stapleton of APiC commented, "Metal Technology's state-of-the-art windows and doors were the perfect fit for this student accommodation project from an installation perspective due to the system's ability to be quickly but efficiently designed, fabricated and shipped to site. This allows our installers to be utilised more efficiently and effectively across all of our current live sites.
 "The door and window systems lend themselves especially well to this type of project where safety and security are a priority without compromising on quality."