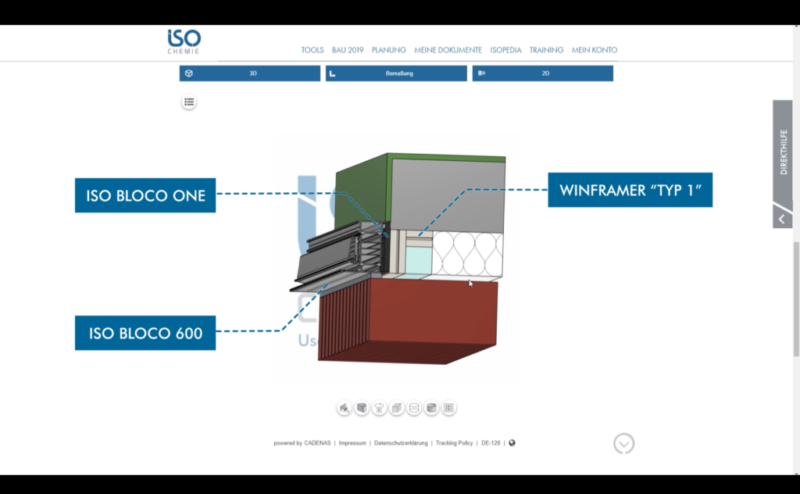 FOAM tape sealing specialist ISO CHEMIE has launched its new 3D BIM (Building Information Modelling) service, which the firm says will allow architects and designers to integrate scaled digital information around window and door sealing solutions as part of 3D visualisations and client presentations.
With BIM playing an increasingly significant role in the sector, product information and specification data from ISO CHEMIE's joint sealing tapes and installation systems will be available initially to download free of charge as BIM-ready items via www.portal.iso-chemie.eu or an external database. It can also be used in CAD software such as Autodesk Revit.
ISO CHEMIE said the new service will assist with planning, delivery and management of window and door design and installations using a common data model. All relevant building data is digitally recorded, combined and interlinked.
Andy Swift, ISO CHEMIE's UK national sales manager said, "It's important that clear information is made available to those involved in the fenestration design, specification and supply sectors. Linking this to the 3D visualisation of plans and drawings delivers new levels of accuracy. If a window needs replacing in the future, it will be clearly identifiable which products were originally used and the affected component connections. Renovation and refurbishment projects can therefore be planned more efficiently and carried out under controlled conditions."