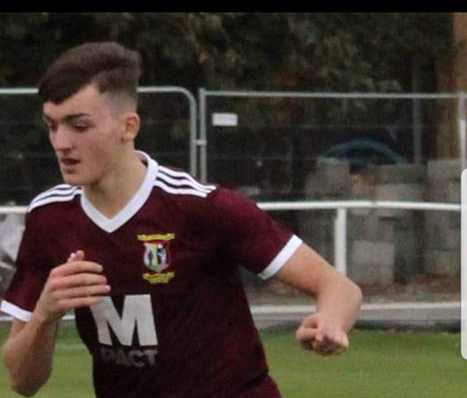 TO mark Scottish Apprenticeship Week, Loanhead-based M-Pact Group has highlighted the talents of a young footballer who is also an apprentice with the business.
Bradley Barrett (18) joined the firm straight from school and is undertaking training to become a time-served carpenter and joiner. Bradley, from Bonnyrigg, is also finding the time to star as a striker with Tranent Juniors, who play in the East of Scotland League (Conference B), having moved from the junior leagues last year.
Bradley has notched 12 goals already this season, much to the delight of M-Pact MD Matthew Wright, who is a committee member at the club. Matthew said, "Bradley is an excellent player as his goalscoring record shows. This is his first season in the East of Scotland League, though he has played at pro-youth level for top-class teams such as Hibs, Rangers and Hearts.
"However, he is also closely focused on his training as a joiner and he is displaying the same skill, determination and commitment in his apprenticeship as he continues to do on the field."
Bradley added, "Football is a huge part of my life, but I am equally focused on building a career outside of the game and M-Pact has given me really positive support and encouragement throughout my apprenticeship. It is a great company and I am working with some really skilled and professional trades people. Just as in playing for Tranent, being part of a good team is the most important and satisfying thing."
M-Pact employs 65 people including electricians, plumbers, carpenters and joiners. It has five employees who went through their apprenticeships with the firm and currently supports 11 apprentices, including three pre-apprentices.
Connie Meylan, operations support manager at M-Pact said, "Bradley has been a real acquisition to the M-Pact team and we are delighted to give him all the backing he needs to reach both his sporting and professional goals."