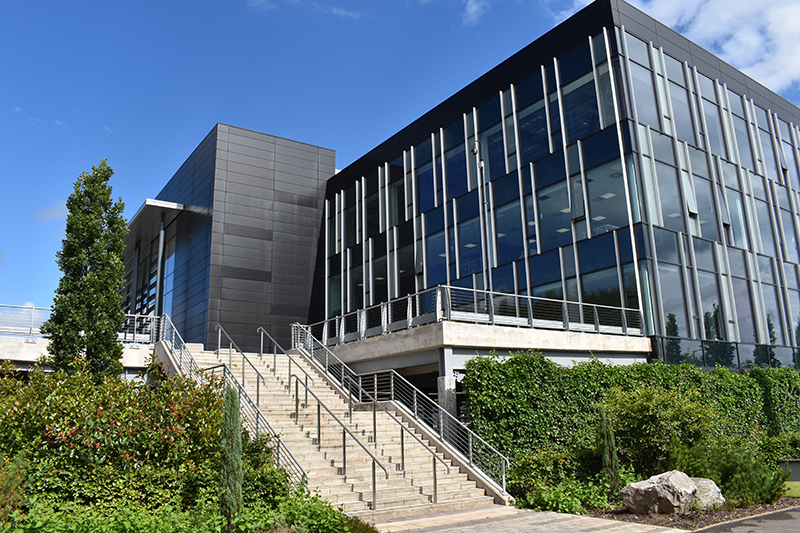 UNIVERSITY of the West of Scotland's (UWS) Lanarkshire campus has been shortlisted for a top sustainability prize at the Guardian University Awards.
The facility, which opened last summer, is one of three finalists in the 'Sustainable Buildings That Inspire' category. The category honours a capital project that has enhanced the experience of students and/or staff and helped create a more sustainable environment.
UWS Lanarkshire was the result of a £110 million investment over a two-year period. Features are said to include rainwater harvesting, intelligent travel infrastructure and various environmental initiatives. The campus is carbon-neutral. In addition to being powered on 100% renewable energy from a nearby windfarm, the building uses technologies to maximise efficiency and minimise energy wastage.
Professor Craig Mahoney, principal and vice-chancellor at UWS said, "Being shortlisted for this year's Guardian University Awards is fantastic news and testament to the hard work and careful planning by everyone involved in the UWS Lanarkshire design and build. We wanted to build a campus which truly represented the values of UWS and create a modern environment which challenged traditional teaching and learning.
Sustainability played a key role in the design of all aspects of the campus – resulting in an environmentally friendly building of which students and staff can be extremely proud. We hope organisations across the country, in higher education and beyond, can look at UWS Lanarkshire as a benchmark for modern, smart, sustainable building construction for now and for years to come."