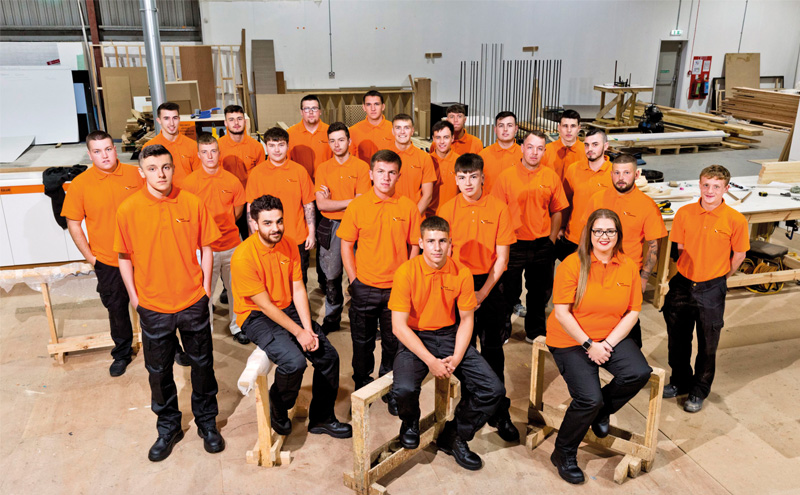 Statistics suggest the construction industry needs to employ another 400,000 people per year. Gordon Cunningham, managing director of Clark Contracts, believes the sector needs to take matters into its own hands and tells us how the firm plans to tackle the skills shortage head-on
THE challenges around talent faced by the construction industry aren't going anywhere fast. It's not seen as an attractive industry. Our solution is to find our own new raw talent and train people in-house through our academy to mould them into future leaders of the business. 
There are several routes into Clark Contracts' academy with many of our employees joining as school leavers in work placement, apprenticeship or traineeship positions. They are mentored, complete their training and qualifications with us, before being promoted into more senior positions. One of our directors began his career with us as a trainee quantity surveyor and we have a contracts manager who joined as an apprentice joiner. 
We hold annual careers evenings at our offices in Paisley and in Edinburgh to engage with young people and tell them about the opportunities with Clark Contracts and the industry.
Our trade apprentices participate in annual bespoke Clark Contracts skills tests which our senior contracts managers create and assess. Normally apprentices are only tested at the end of their four-year course but we feel this is too late and we need to engage with anyone who perhaps isn't performing at a much earlier stage to ensure they aren't left behind.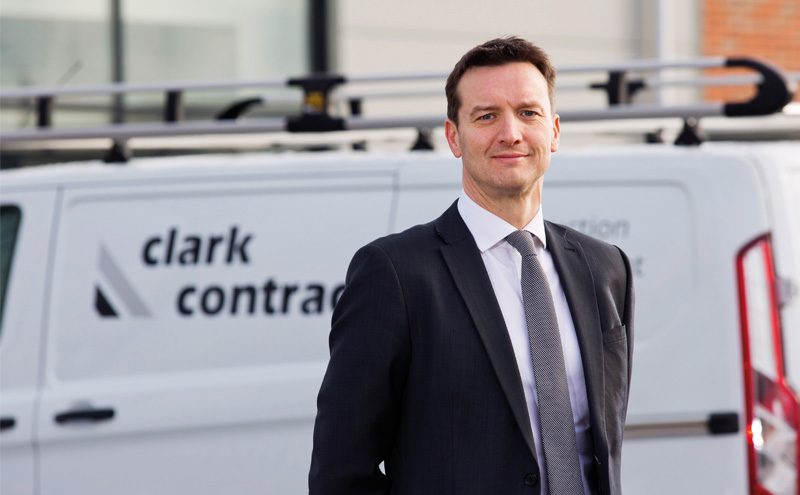 Clark Contracts offers formal placements for construction management and quantity surveying students as part of their BSc course at university. Those interested are interviewed and assessed in the same way a permanent position would be recruited. They are given real responsibilities and work alongside qualified colleagues ensuring they gain the most out of their placement. Upon completion of their six-month placement, many students are offered the opportunity to join on a permanent basis and complete their studies whilst working. 
In 2017, we launched our bespoke masters course in partnership with Glasgow Caledonian University which allows employees with the relevant experience or qualifications, to attend university and work towards a master's degree. This has added a new dimension to our academy and provides employees with the opportunity to continue to learn and develop. This year we should have our first five employees completing their masters course.
Another new element to our academy has been the introduction of a learning and development manager who is responsible for the L&D strategy and talent pipeline. This is delivered through a blended approach of external qualifications with support and coaching, online learning and classroom workshops focusing on leadership, management, behaviours, compliance and skills tailored to individual's needs.
Another aspect of tackling the skills shortage requires employers to stand out from the crowd and appeal to jobseekers. To do this, we have been engaging with existing employees to find out what they like and what they think can be improved at Clark Contracts through an annual survey. 
The results are reviewed by the directors and changes are made where possible to improve the working environment. Over the years we have introduced free fresh fruit, late start or early finish options on employee's birthdays and our bespoke masters course.
When we came to film the academy video for our website, we discovered we had so many success stories it was difficult to keep it to the three-minute video we were aiming for!
It's great to see our efforts being recognised through the Construction News Training Excellence award in 2017 and our place at number 72 in the Sunday Times list of best companies to work for in 2018. We also reached number 21 on the regional list of best companies to work for in Scotland in 2018 which is a fantastic achievement for us. 
We have invested over £700,000 in training our employees which resulted in nearly 15,000 hours of staff training. We continue to look at the emerging training needs of the business and the changing world we operate in. As a result, we will be investing £25,000 in mental health training in 2019. We hope that the efforts we are making continue to pay off and we will endeavour to ensure that we have the right people in the right positions throughout the company to allow us to continue to grow.