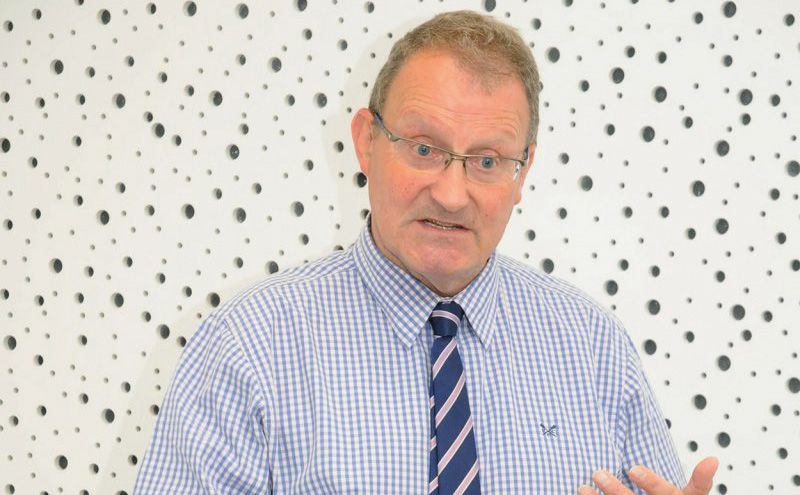 THE Scottish construction sector is being urged to get involved with an initiative aimed at reducing marine waste.
Spearheaded by environmental charity, Keep Scotland Beautiful, 'Upstream Battle' seeks to prevent waste ending up in the ocean in the first place, rather than cleaning it up once it gets there, by tackling the issue inland.
With a focus on the entire length River Clyde and its tributaries, the initiative is looking to work with businesses and communities in the Clyde Valley to create a river litter data set through surveys and clean ups, as well as support groups and organisations to clean up their local area.
Upstream Battle also wants to raise awareness of marine litter and motivate young people to better understand the problems litter causes.
With the construction industry being among the largest waste producers in the UK, Keep Scotland Beautiful is encouraging companies to get behind the initiative.
"I think the important statistic in all of this is 80% of marine litter starts on land and comes through our rivers and estuaries," Stuart McKill, business support director at Saint-Gobain and Keep Scotland Beautiful trustee, told Project Scotland.
The construction industry has a "significant" part to play in racking this issue because of how much waste it generates, Stuart believes. Companies can support the initiative through staff teambuilding exercises, education and striving to be better, he suggests.
Using the businesses of Saint-Gobain as examples, Stuart explained, "Circular economy is a big part of our strategy overall because naturally not only is it just about waste, but about resource as well. Therefore, recycling and reuse is very, very important in all of that.
"We've got some very good examples with our glass business in terms of the full recycling model, wherein we take that cullet and that goes back into the manufacturing process. We also see that with our plasterboards in British Gypsum where, again, they have a return scheme where the material can go back to the factory and actually be reworked and reused."
Stuart added, "I think the ultimate goal is dealing with both local and national sustainability issues, with a view to improving people's quality of life and the environment.
"It's something I'm very passionate about and I do believe, generally, companies are approaching this subject more and more and there continue to be many ways to do this, but initiatives such as Upstream Battle are a very good way that businesses can get involved and actually involve their own team within their organisation to hopefully change behaviour."