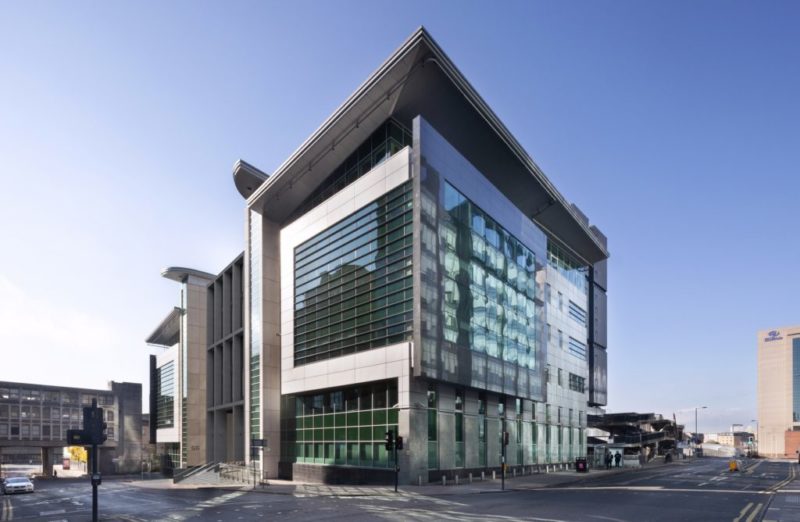 SIGNAL Capital has started a new project to transform a "landmark" Glasgow city centre building.
Property advisors JLL and CBRE have been appointed as joint letting agents for 55 Douglas Street. Once complete later this year, the building will offer 85,000 sq ft of office space over six levels.
Previously known as the Cerium Building, 55 Douglas Street is situated within the International Financial Services District (IFSD). The Scottish Partnership for Regeneration in Urban Centres (SPRUCE) Fund is committing £12 million from The Building Scotland Fund towards the refurbishment, which includes a 10,000 sq ft extension, providing larger more regular floor plates, and a complete transformation of the front exterior with new double height entrance.
The entire internal area will also be refurbished, with all mechanical and electrical installations replaced and upgraded.
Gareth Richardson, director of asset management at Signal Capital said, "The current lack of high-quality Grade A office space in Glasgow has given us the confidence to invest significantly in the 55 Douglas Street project. We have spent a great deal of time ensuring the refurbishment proposal and final specifications reflect the requirements of prospective tenants and I look forward to see the project progress as works get underway."
The basement area is set to feature 120 bike racks with cycle repair station, a studio area, changing and locker facilities in addition to a drying room, showers and a towel service for tenants. 24 parking spaces, including four electrical vehicle charging points, and Amazon lockers will also be available.
The project is being undertaken by a team including contractor Clark Contracts, architect Michael Laird Architects, M&E engineers Hulley & Kirkwood and structural engineers Etive Consulting.