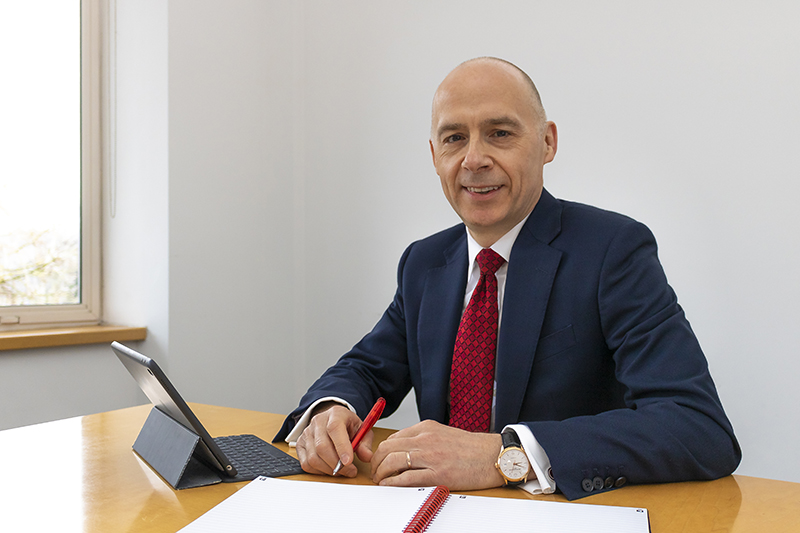 GRAHAM Prothero has succeeded Peter Truscott as chief executive of Galliford Try with immediate effect.
Graham, who joined the business as group finance director in 2013, will be tasked with maintaining Galliford Try's progress towards the group's 2021 strategy. His previous roles include finance director at Development Securities and a partner at Ernst & Young.
Galliford Try announced Peter Truscott is leaving to "pursue other opportunities".
Meanwhile, group financial controller Andrew Duxbury is taking over as finance director.
Graham Prothero said, "I am tremendously proud and honoured to have been given the chance to lead our great business, and I thank the board for giving me this opportunity. The outlook for Galliford Try is exciting as we continue our strategy towards 2021 and I am looking forward to working with Andrew, the other executive directors and the board, and continuing to make good progress across all three of our businesses.
"For me, people are the key to our success and I have a personal commitment to ensuring Galliford Try is an employer to be proud of, and a great place to develop a career."
Peter Ventress, chairman of Galliford Try plc added, "As a board, we are pleased that our strategic succession planning has enabled us to make a smooth transition both for the role of CEO and that of finance director. We take succession planning very seriously and are delighted that our efforts in this area have paid off so well.
"On behalf of the board, I thank Peter for his contribution to the group and wish him well for the future. I congratulate Graham and Andrew on their new roles and look forward to working with them and the team to deliver our ambitions."