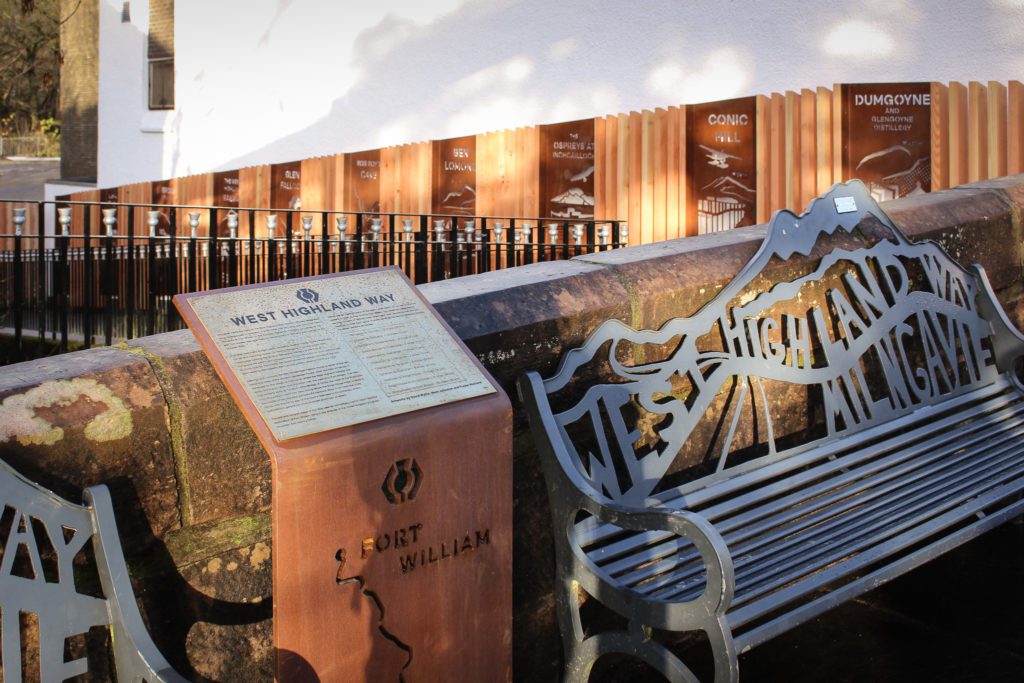 GLASGOW-based Page\Park Architects has recently completed work on a design project at the start of the famous West Highland Way in Milngavie.
The 96-mile path runs from the town in East Dunbartonshire to Fort William in the Scottish Highlands. The setting-off point has now been enhanced to offer photo opportunities and glimpses of the landmarks and vistas that populate the route.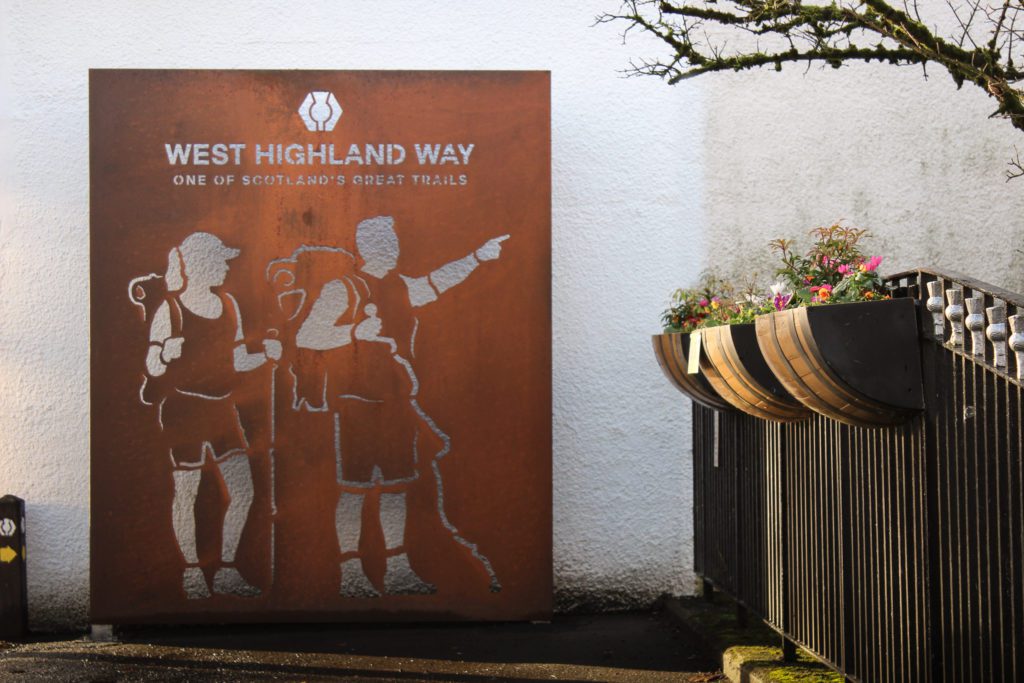 The scheme is comprised of three elements: at the top of the ramp is a large 'welcome panel' featuring two walkers pointing the way. Then, as the ramp crosses the Allander Water, a 25-metre long artwork is revealed, constructed of corten steel and timber. 96 timber posts, representing the total mileage to Fort William, are grouped into sections of the walk.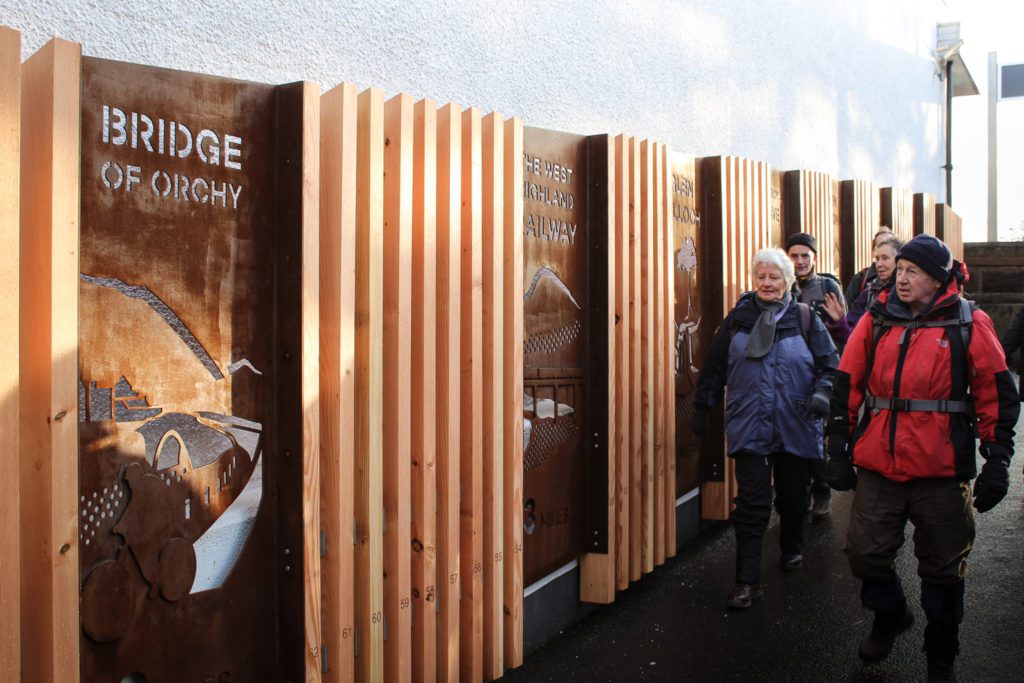 Between each cluster, 750x2000mm demountable corten panels have been routered and layered with illustrations and milestones. At the bottom of the ramp, a new screen made of timber and corten guides walkers, encouraging passage along the water's edge. The final element is a freestanding introductory panel with a silhouette of the route.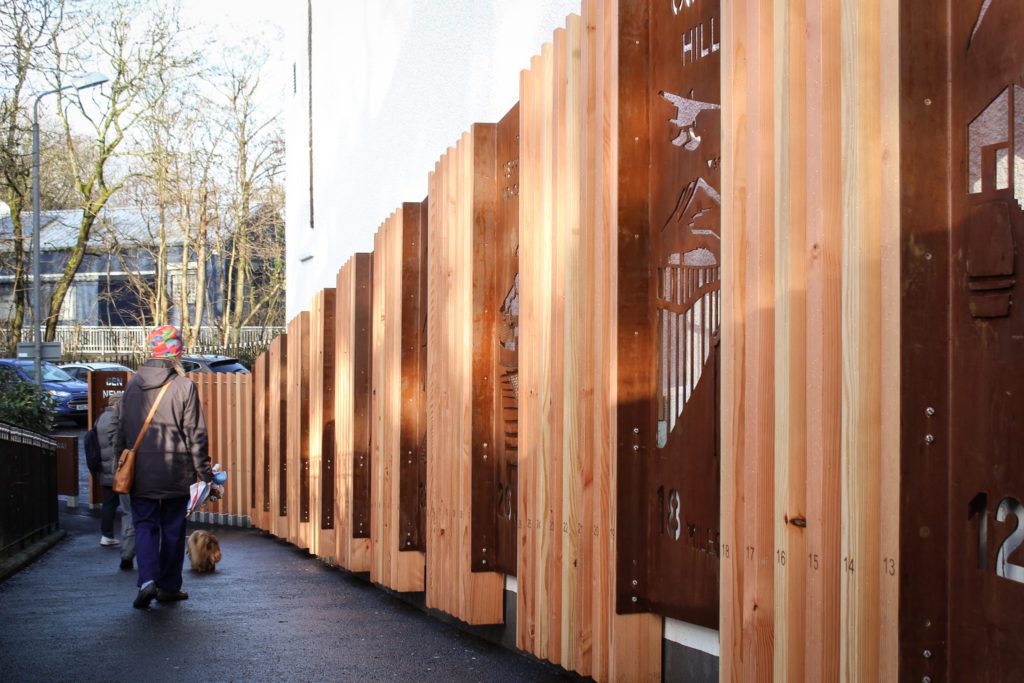 The project was led by the community group Milngavie BID and was supported by local authorities, businesses and residents.