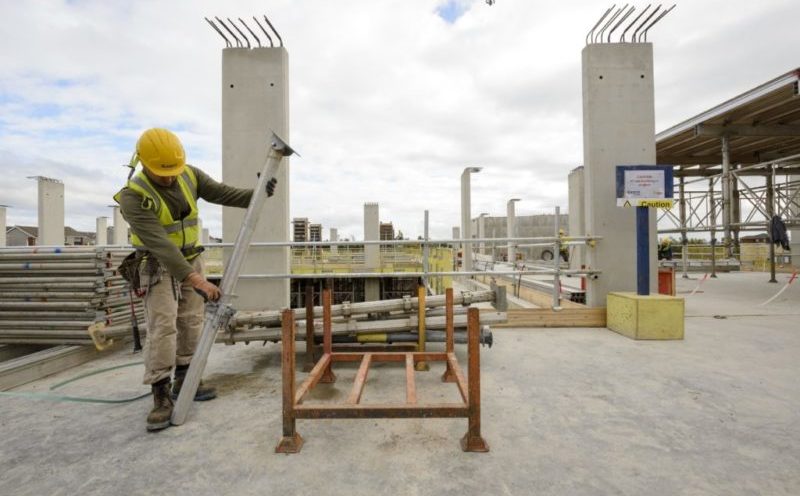 A new awards initiative will celebrate the top training providers in south west Scotland's construction sector.
Contractors on projects for hub South West will be honoured for their training and recruitment practices at a ceremony in May at the Dalziel Park Hotel in Motherwell.
The South West Skills & Training Awards will commend firms for their commitment to inspiring the next generation of construction workers, as well as those businesses committed to upskilling existing employees.
The awards will be divided into two categories: Best Training Culture and Best Employment Initiative for Young People. In each category, there will be separate winners for firms employing more and less than 25 people.
All entries must be directly linked to a hub South West project. Finalists will have to give a short presentation on their company's initiative to a panel of representatives from CITB and Skills Development Scotland.
Tier-1 contractors are encouraged to nominate subcontractors from their supply chains. The deadline for entries is March 29.
Michael McBrearty, chief executive of hub South West said, "The skills shortages we have within this sector have been widely reported and are well known. In addition to supporting the project's commitment to engaging local communities, the small and larger firms involved with hub South West also strive to do their part in tackling wider skills issues across the industry. It is only fitting that we should applaud their efforts."
Entries are limited to one per company. In the category of Best Employment Initiative for Young People, entrants will be judged on youth employment, the introduction of construction as a viable career path, structured framework apprenticeships, graduate programmes and initiatives targeted at women, the disadvantaged and the disabled.
Best Training Culture will examine successful ideas and programmes, with a learning platform that encourages training and staff development that underpins the overall development of the business.
For more information and to enter the awards, visit https://hubsouthwestscotland.co.uk/skillsacademy/skills-training-awards-2019.