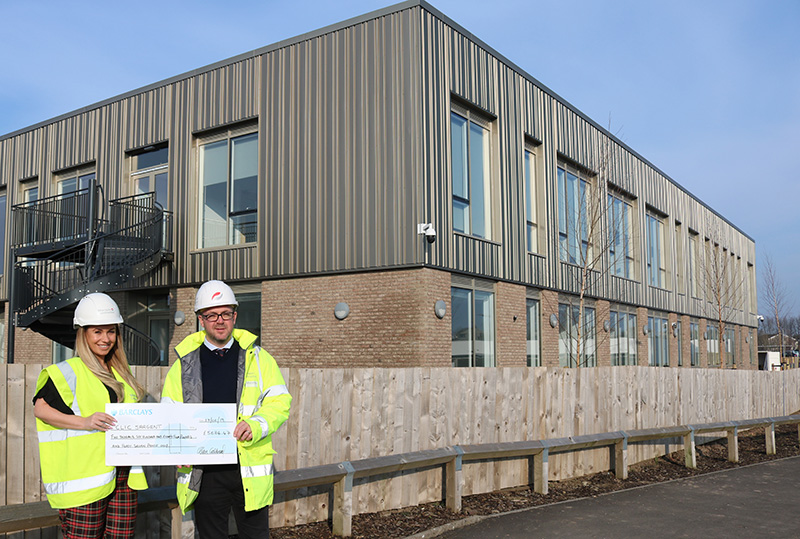 MORRISON Construction has revealed the firm's Glasgow office employees raised more than £9,000 for charity partners last year.
A year of activities resulted in targets of £2,500 for each of the nominated charities – MacMillan Cancer Support and CLIC Sargent – being surpassed.
Part of the funds for CLIC Sargent were raised in September when Morrison staff embarked upon a gruelling challenge to cycle 60 miles per day as part of Childhood Cancer Awareness Month. Bikes were set up at the Glasgow office and six project sites participated. During the five days of the challenge, some 1860 miles were covered in total. Greenlaw Business Centre was the site with the largest total with 261 miles, while strategic development director Alan Calderwood earned the best individual cycling effort with 118 miles.
Emma Jackson, MacMillan Cancer Support corporate fundraising manager said, "I would like to thank everyone at Morrison Construction who took part in raising this incredible amount for Macmillan Cancer Support. We want to make sure no one has to face cancer alone, but we can't do it without the amazing people who fundraise for us so we are so grateful for all their support."
Siobhan McGowan, CLIC Sargent fundraising engagement manager commented, "We can't thank everyone at Morrison Construction enough for their incredible fundraising efforts. 12 children and young people each day hear the devastating news that they have cancer and it is only with the help of our amazing supporters like Morrison Construction that we can continue to be there to provide vital emotional, practical and financial support."
Morrison strategic development director Alan Calderwood added, "Supporting MacMillan Cancer Support and CLIC Sargent as our nominated charities for 2018 was an easy decision. At Morrison Construction, we believe in giving back to the communities that we live and work in. I want to congratulate everyone in our team that participated in our fundraising effort during 2018 and I look forward to taking part in our events this year."