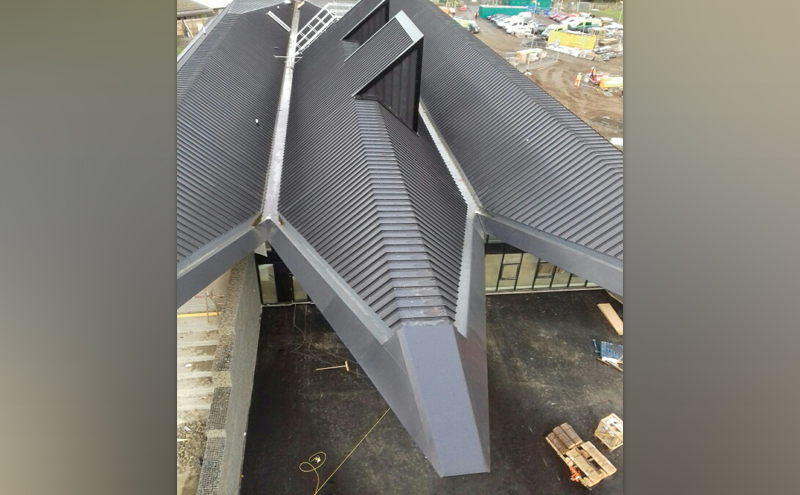 NORTHERN Irish roofing and cladding firm Thornton has recently completed work on a striking roofing structure at a Scottish primary school.
The Antrim-based business was tasked with constructing the 2,800m² structure for Broomlands Primary School in Kelso, as well as installing the fascia, slashing and gutters.
Thornton employed the use of Omnis' Ziplok system, which the company said was chosen to "ensure the structure had exceptional weather resistance and durability".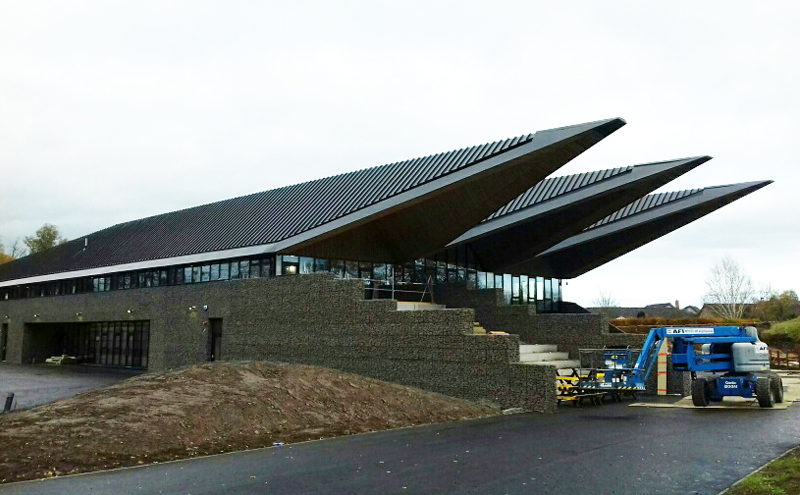 Perforated liner sheets with acoustic slabs were used in the construction to control the school's acoustics. The liner sheets are said to not only improve the acoustic performance of the new school's gymnasium, but also ensure other classes and local residents are not disturbed.
Paul McErlane, contracts manager at Thornton commented, "Thornton is incredibly proud to have been involved with this project. It is always gratifying to deliver exceptional results that meet the high standard expected by clients, but to also help improve a building serving the entire community is an added bonus."