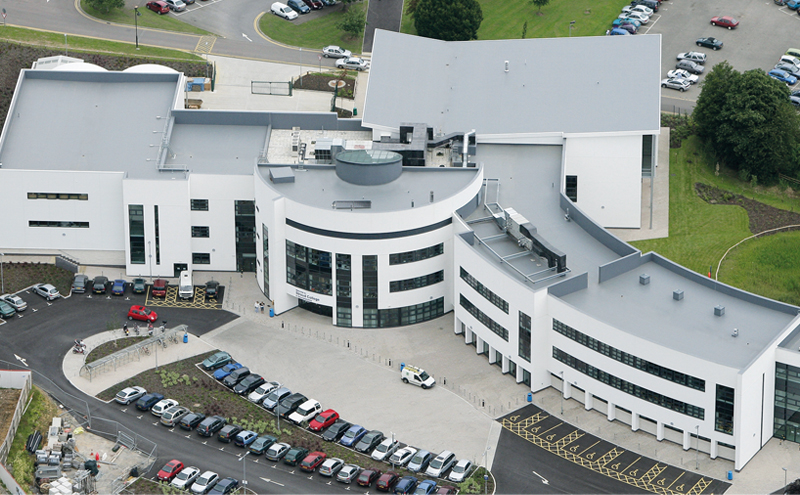 Ronan Brunton, SPRA (Single Ply Roofing Association) technical manager, discusses the key points set out in the latest version of the SPRA Design Guide and  
DESIGN GUIDE
The current version of the SPRA Design Guide released last year reflects the latest industry requirements from a design and installation viewpoint. The document is available for free download from www.spra.co.uk. Published as part of the SPRA commitment to two-yearly review, this 7th edition also coincided with launch of a more functional and user-friendly technical resource, which includes a full suite of guidance documents and component quality standards. The Guide and these accompanying documents are essential reference information when considering any single ply flat roofing project. New and updated information in the 2018 edition includes:
COMMITMENT TO INNOVATION
For the single ply industry, innovation means more efficient and sustainable methods that reduce risk, not increase it. Our technical rules are subject to regular review hence two developments which are reflected in the new Guide. Both concern resistance to wind load and take account of the likely future intensity of storm events.
Performance-based protocol for adhered membranes:  there's always been a requirement, expressed prescriptively, for mechanical restraint of single ply membrane at the roof perimeter and around details such as rooflights, plinths and penetrations. This applies to membranes when secured by mechanically fastened, adhered or ballasted. SPRA recognises that certain adhered systems are designed without such restraint and so a new protocol for testing has been established. All SPRA membrane manufacturers which do not use mechanical restraint must demonstrate satisfactory performance in the test, which is carried out at an accredited laboratory. 
Maximum fastener density for securing PIR boards: the assumption that total wind load acts on the insulation in a warm roof system resulted in very complex fastener layouts, especially in high wind load areas. This has been reviewed and a new maximum (e.g. 11 per 1.2m x 2.4m) set by SPRA and Insulation Manufacturers' Association (IMA, formerly BRUFMA) for insulation in fully mechanically fastened systems.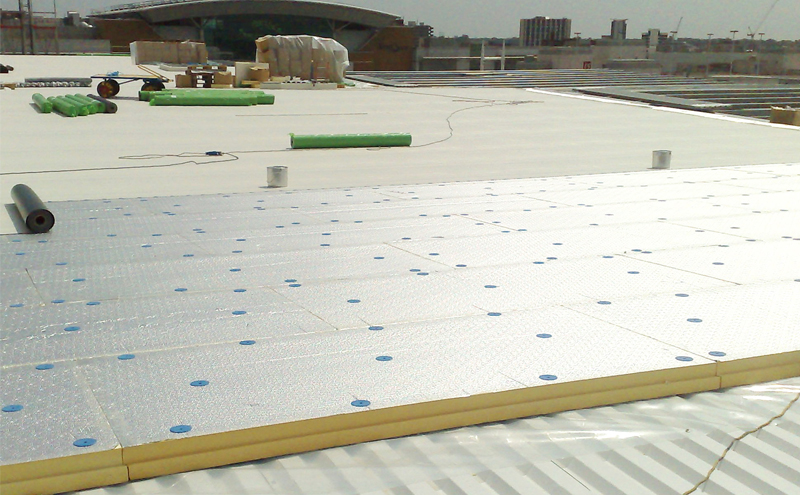 DISSEMINATE BEST PRACTICE
SPRA has always played an active role in the development of British and European Standards. Design Guide 2018 has changed the term 'vapour control layer' (VCL) to 'air and vapour control layer' (AVCL) reflecting changes in the recently published BS6229:2018. This recognises the multi-functional role of the membrane, not only to manage control of interstitial condensation but also (usually) to be the primary control of air permeability. Mandatory building air permeability rates are relatively low in the UK and have been considerably reduced in recent years. Roofs are not usually the cause of failure of such tests, as external wall window/door sets in facades and sealing of junctions are more commonly the reason. However, it is sensible to adopt best possible practice in design and construction in anticipation of change. Terms such as vapour check and vapour barrier should not be used. 
The Guide also aligns with the new BS6229: in recognising the continued use of cold deck flat roofs in the residential market or where compressible organic-origin insulation is used. The Guide includes a revised sectional diagram to emphasise the need for (a) maximum cross-ventilation by use of counter-battening below the deck and (b) the contribution to minimum U-value of a permeable breather membrane laid over the insulation.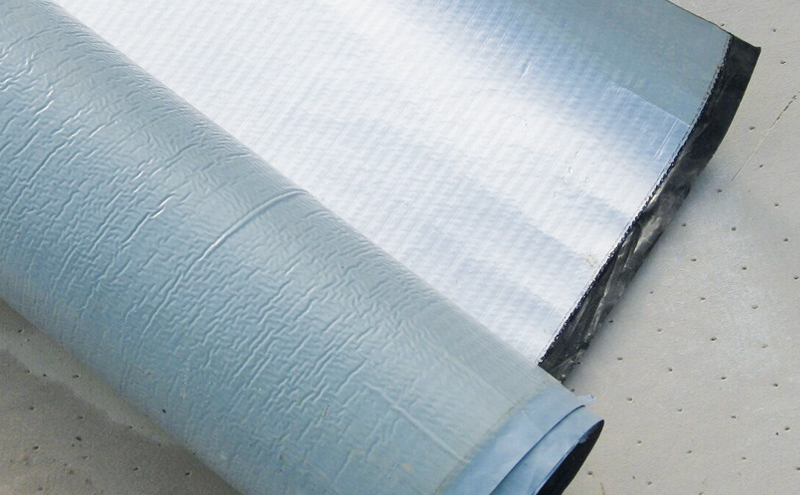 COMMERCIAL REALITIES
It's not so long ago that the idea of temporary storage of rainwater at roof level was considered an anathema. The strong emphasis on effective drainage falls – arguably the very basis of the Building Regulations Part H – as the best way to reduce risk remains but has been challenged from many directions. 
New skills in laying concrete to fall and innovative products such as vacuum insulated panels (VIP) have responded. The Design Guide covers these, whilst linking to the new Component Quality Standard for VIPs. 
Likewise, it acknowledges the contribution that drainage attenuation can make to enabling urban brownfield sites to be developed but warns of the need for rigorous design for thermal performance and reduced risk in any such arrangement. The Guide also links to the new NFRC Guide to blue roofs. 
COMING SOON
Specialist Task Groups and new guidance publications for 2019:
• Protocol for wind load calculation: this guide takes parameters from the published 'SPRA Checklist for wind load calculation' and applies them in a rigorous process compatible with BS EN 1991-1-4. If used by suitably competent engineers, this will ensure the least possible scatter of results from one calculation provider to another, not only improving competitiveness but also reducing risk. The new guide will be available shortly.
• Component quality standard for rainwater outlets: often the 'Cinderella' of roof design, the rainwater outlet has many features which can affect risk and functionality in single ply membrane systems. This new standard will set a benchmark for quality.
• Sustainability focus: the recently released (December 2018) UK Government waste strategy proposal focusses on a plan to double resource productivity and eliminate avoidable waste of all kinds by 2050. The Scottish Government has had waste as a strategic focus for some time. Other aspects of sustainability are equally important. The construction industry has a major role to play in this area. With this in mind SPRA have formed a Specialist Task Group to look at the whole issue of sustainability and how we can do more in our industry taking this and other social and economic aspects of the issue into account.