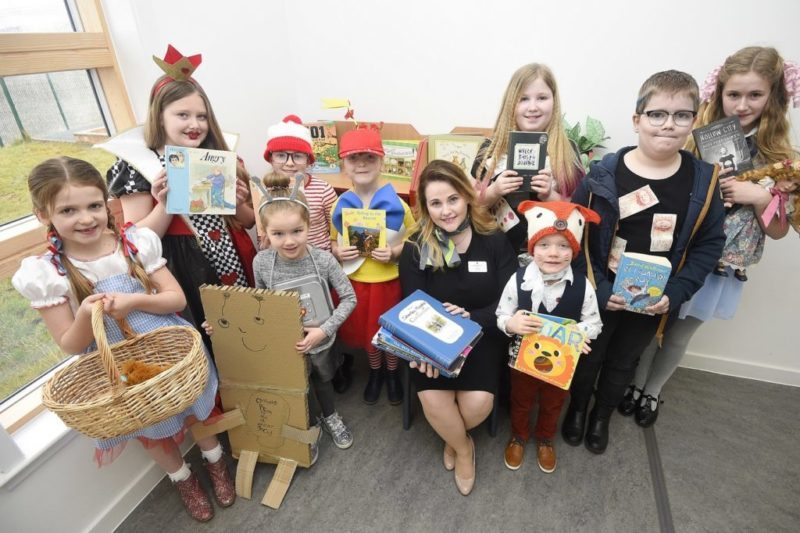 BARRATT Homes has provided a Dunfermline primary school with a donation to mark World Book Day.
Pupils from Carnegie Primary collected the £150 donation from the housebuilder, with the cash set to be used to buy more books and improve facilities in the school's recently refurbished library.
World Book Day is organised by UNESCO and is designed to promote reading and publishing.
Julie Journeux, headteacher at Carnegie Primary said, "We are very grateful to Barratt Homes for their World Book Day donation. It has come at the ideal time for the school, we have recently redeveloped the school's library facilities and the money will allow us to get some new books – which will be enjoyed by pupils throughout the school."
Anne Ross, sales director for Barratt Homes addded, "World Book Day has become a special event at Barratt Homes. Every year we like to take this opportunity to support local children by doing what we can to make books more accessible to them and promoting regular reading. We are sure the donation will be put to good use – with school teachers able to select how best to spend the funds."
Barratt Homes is currently delivering a new development in Dunfermline called The Heathers, which comprises 114 new homes.